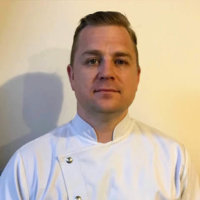 A food professional with a passion for modern Australian and Italian cuisine, James has fourteen years experience in a variety of high end restaurants, hotels, private clubs and catering.
He acknowledges the challenges of sourcing local and executing good food with respect to staffing, venue location and increasing food costs. He is proud of the professional working relationships he has developed over the years as a chef with colleagues and suppliers.
He thrives on developing his skill set and those around him. He has a passion for hand-made products such as breads, charcuterie and pasta.