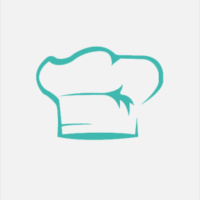 Born in Italy, Lorenzo Depetris started his apprenticeship in a fine dining restaurant over the summer of 2008 at the Restaurant Locanda Canevari in Volpedo, where he worked under chef Daniele Lunghi and sous chef Hideto Suzuki both coming from 2 years of work at El Celler de Can Roca in Girona winch was then the best restaurant in the world in 2013 and 2015. He graduated with the title of "foodservice technician" in June 2013 at the Hotel Management school of Stresa on the Lago Maggiore in Northern Italy which is considered one of the most prestigious school of the country. Over the following 5 years he worked in Spain at " El Celler de Can Roca" as his first mentor did, in Montecarlo  for Alain Ducasse at the " Trattoria Sporting", in England at the " Waterside inn" whit chef Michelle Roux as his first junior sous chef position and in Sicily at the restaurant "Duomo" with chef CiccioSultano.
He then worked at restaurant " Le Gavroche" by Michelle Roux in London when he decided to move to Sydney where he has now lived  for the last 7 years. He got sponsored as sous chef at "Sefa kitchen" in Bondi Beach under chef Simon Zalloua, now head chef for Merivale, where he started approaching Middle Eastern food for the first time. He then became head chef of this restaurant. He kept the position till the end of 2016 when he had the opportunity to do his first opening as Head and Executive chef  for the restaurant " Reccolab" in Rozelle which also was his first experience working in a Casual Modern Italian Eatery with a Bakery and pizzeria. In September 2018 he decided to move on and started working for the " Ormeggio group" where he got the position as Sous chef at the restaurant "Via Alta" where he is still currently involved.
Over the last 2 years he has been working with head chef Damiano Ottaviani ( junior sous chef at Nobu in London and the Atellier de Joel Roubuchon) where he had the chance to fall in love with Japanese Cuisine which now is a very important peculiarity of his cooking, on the side of a French and Italian  classic fine dining education and a focus on the importance of raw materials and  seasonality.

Lorenzo Depetris
Lorenzo delivered an exceptional experience for our party of 12. He was very prompt, polite and well prepared. The food was fantastic and generous. The clean up was perfect and left no work for us to do at the end of the night. I would happily recommend Lorenzo to others.
Graham Leonard (NSW)

Lorenzo Depetris
We had a great experience with At Your Table. Chef Lorenzo was very accomodating with his proposed menu and the food was delicious. On the day we were able to relax and enjoy time with family and great food rather than having to cook and clean up. Highly recommend At Your Table if you are looking to hold an event and need a chef!
Sacha Alexander (NSW)