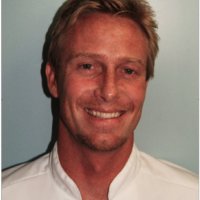 Marc Lasoski
1 reviews
5.0
Marc has over 25 years' experience in the industry and have worked in many award winning restaurants in Sydney, such as Jonah's Palm Beach, The Cottage Point Inn and The Clareville Kiosk.
Whilst travelling, Marc worked in luxury resorts, such as Moraine Lake Lodge in Canada and Chalet Ormello in Courchevel, French Alps.
For the past 15 years Marc have been employed full time as a private Head Chef on luxury super yachts, ranging from 50 to 90 metres, cruising around the world. This also involved him working at the yacht owner's various estates. His menus revolved around fresh and live seafood, various at-table carvery meats such as Kobe beef fillet, Wagyu ribeye, Italian Chianina beef, as well as game meat such as goat and wild boar, which were hunted by the guests. Marc's menus also put an emphasis on local farms and organic produce sourced in every location the vessel travelled.
Marc graduated culinary college in 1994 and set out to explore the world. Through his worldly experience he is a highly creative, seasoned professional who is accomplished in a diverse range of international cuisines, including French, Italian, Middle Eastern, Asian, Latin American, North African and vegan (raw) cuisine. He have exceptional leadership skills and a calm demeanour in high pressured environments.

Marc Lasoski
He was great. Easy to have around & created a really enjoyable evening.
Jen Stumbles (NSW)