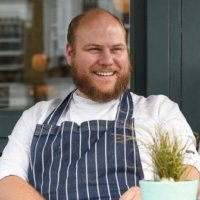 Matthew Osborne
2 reviews
5.0
Originally from Melbourne, Matt started his cooking career at local favourite, Italy 1 in Camberwell. He then moved to the CBD and took a position at Taxi Dining Room (now Taxi Kitchen) under  chefs, Michael Lambie and Tony Twitchett. This is where his love of SE Asian cooking started.
Eager to learn and gain experience in world class kitchens, Matt moved to London and quickly found work at the London wine institution, Terroirs. He then went on to work at the two-Michelin starred restaurant, The Ledbury, in Notting Hill. Matt subsequently had a 3-year tenure at ToastED, beginning as Sous Chef, and then on to his first Head Chef role.
Matt's biggest role came when he was approached to open Hām. A local restaurant in West Hampstead, in London's North West. He was involved in the design and layout of the restaurant and its kitchen as well as helping recruit the opening team, both front of house and kitchen. Hām opened in early 2018 to critical acclaim with notable write ups from Fay Maschler and Giles Coren, among others.
Matt is now back in Australia! His food is produce led and influenced by his time in the UK and the subtle and explosive flavours of SE Asia and the greater region.

Matthew Osborne
Matthew and his team were so professional. The food was sensational and was enjoyed by everyone. The vegetarian option was equally as enjoyable. A big shout out to the wait staff who worked so well and were very attentive. I would like to commend the chef and staff for a wonderful night and would highly recommend them.
Sharon Ryan (NSW)

Matthew Osborne
Matt was professional in every way. He was down to earth and happy to answer any of our questions as he was cooking. Moving back to Sydney he researched the places he needed to go to get the right produce. Someone who is clearly dedicated to his craft. We enjoyed every mouthful! Highly recommeded.
Ivar Alcon (NSW)