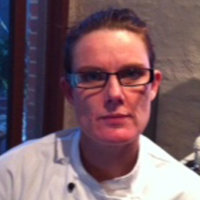 Melissa McFadden
31 reviews
4.3
Melissa has spent the last 22 years being a chef and caterer who has travelled the world from New Zealand to Europe and now in Australia.
Melissa is a very experienced personal chef who has over the years catered for many diverse clients from Royal Ascot cooking for the royals and private boxes and also been involved in major events including Commonwealth Games to personal dinners and events including weddings and is also a macro meal prep chef who is experienced in Performance Meals for Athletes and Fitness and Health goals.
Melissa always refers to her cooking as "I always cook with love in my heart. Food and cooking is my church". Melisa's passion is bringing all the MAGIC that happens in the kitchen presented beautifully on the plate for her clients to enjoy.
Melissa loves using sustainable fresh ingredients and places much importance on the health and well being of the animals that are bred for the food industry. Melissa also loves sourcing seasonal fresh produce and supporting local businesses here and interstate.

Melissa McFadden
Very professional, a pleasure to have met both Melissa and Kate (waiter). Food was delicious and fresh. Highly recommend
Dianne McNeil (QLD)

Melissa McFadden
Delicious food, professional staff, a very enjoyable night would highly recommend.
Katherine Ware (QLD)

Melissa McFadden
For unfortunate personal reasons I missed the first three dinners, however I got to the fourth and it was exquisite. By then the rest of the group had developed a rapport with Melissa who is not only a wonderful chef but one of the friendliest, well world travelled, super chef experienced people. She even shared her knowledge teaching one guest the secret to perfect duck fat roasted potatoes, all while we generally got in the way without her seeming at all phased. We chopped and changed what we wanted, sometimes she had to cook different dishes for each of us, she didn't bat an eyelid gliding stresslssly round the kitchen . Each time she left the place was tidier than when she arrived, tonight we don't have anyone to cook for us, life barely seems worth living ;-> Please pass this to the company that put her forward and to anyone else that might be interested. This was the first time I've hired a cook to help when renting a property, if it's always this good I'm a convert.
Julian Hayward - AMEX (QLD)

Melissa McFadden
We really enjoyed the experience, service and food
Hayden Fisher (QLD)

Melissa McFadden
Melissa was amazing, very professional, accommodating and friendly. Melissa and Jasmine (waitress) came in and got right to work, producing amazing food and service. They also cleaned up promptly and worked their way around the kitchen without asking a question. If I could give one critique, it would be that some of the meals were a little small on portion size. Aside from this, I could not fault the night from start to finish.
Nikki Wilson (QLD)