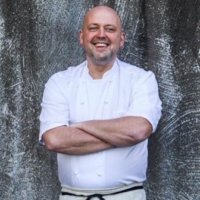 Oliver Heath
1 reviews
5.0
Classically trained chef Oliver has over 20 years experience having cooked in 3 different continents. Notably working at Blue Hill Farm, Soho house and Vue de Monde.
Inspired, to cook by his mum who is French, growing up spending long summers in France eating the most amazing regional produce. Oliver loves cooking for people and the intimacy of private dining really allows a conversation to happen between Chef and guest that simply does not occur in restaurants. His favourite mode of cooking is on open fire to generate maximum flavour from produce has always been one of his main cooking goals.

Oliver Heath
Oliver was just lovely and prepared our beautiful meal quietly in the background. Did a couple of little extras, such as serving the children's meals and decorating a pavlova, with professionalism and no fuss.
Diana Bagulho (VIC)