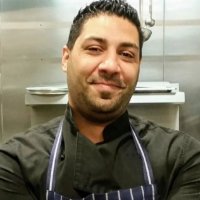 Vince Ieraci
4 reviews
5.0
Vince was born in Calabria, Italy and migrated to Australia at the age of 4 years old with his family and grandparents. This is where his journey with food became the essence of everyday life, surrounded by the traditional simplicity of Italian flavours and techniques.
Vince loved the weekend tradition of creating fresh pasta and sauces, charcuterie and baking, and was soon aware that his path was headed towards becoming a Chef. During his younger years he would travel with his parents to local farms to watch his dad source fresh vegetables and meats, and his dad would let him purchase extra produce to practice his passion for cooking at home, creating his own masterpieces.
As a young aspiring Chef he worked in family restaurants to gain the experience he needed to fuel his dream. Vince was driven to know what the hospitality industry had in-store as he approached restaurants in his junior years, giving up many weekends just to be in the presence of a real kitchen. This fast-tracked him into working with some of the most amazing Chefs in Sydney.
Vince has been fortunate to work with some of Australia's best restaurants and Chefs, including Manu Feidel from Bilson's, Matt Moran from Aria, Pink Salt Double Bay and Doltone House.
Determined to establish his own identity, Vince opened his very own Italian restaurant in Western Sydney; a home styled fresh pasta restaurant called Riccardo's. After 5 years he ventured into personalised catering for corporate and private clients, where he met the likes of Alessandro Del Piero, Mel Gibson, Kyle Sandilands and NRL stars Paul Gallen and Michael Ennis.
His career for the last 10 years has been, "The best journey of my life," as Vince says.
Vince is a strong believer in "what you give, you get back" and "always be confident in what you do as an individual and a Chef, because food always tells a story".

Vince Ieraci
Vince was fantastic! So nice and a wonderful chef! He made the night really fun and brilliant. We couldn't fault anything!
Olivia Bible (NSW)

Vince Ieraci
Food was great and the event ran very smoothly.
Jia-Lee Lim (NSW)

Vince Ieraci
Lovely guy- very kind to my grandparents. Friendly and warm and an amazing cook!
Louise Stutchbury (NSW)

Vince Ieraci
Vince was all we could have hoped for. He was prompt, polite, helpful and a great chef. He introduced himself to guests and explained the meal, which was good. He cleaned up beautifully afterwards. His waiter John was a waste of space. He was polite and helpful, but did not do much. Guests had to wait for drinks, he did not bring a tray or non slip mat for glasses... so delayed appallingly getting drinks out. It was a very easy job for him but he just didn't get it done effectively.
Vicki McInnes-Henke (NSW)