Party and Event Catering Sydney
Whether you are organising a dinner party, cocktail reception, specialised event or anything in between; 'At Your Table' Sydney event catering can provide bespoke menus, delicious drinks and outstanding service to match your theme, location and budget. We ensure that your event runs flawlessly – exceeding the expectations of you your guests.
Our Sydney event catering Chefs have years of experience under their belts boasting knowledge from leading restaurants and hotels worldwide, having catered for events of all types and sizes. Our menus are custom written by each individual chef to provide excitement and variance in style, providing the most distinctive and personal service in the market.
We are able to adapt a customised catered party package, to match your individual needs. We pride ourselves on our flexibility and ability to create such a unique experience, working with only the finest Chefs and only the freshest ingredients.
When organising the catering for your next Sydney event, consider the type of event you wish to hold. Prepare any questions you may have regarding our catering service then simply get in touch so we can collaborate and provide the most personalised event catering Sydney has to offer.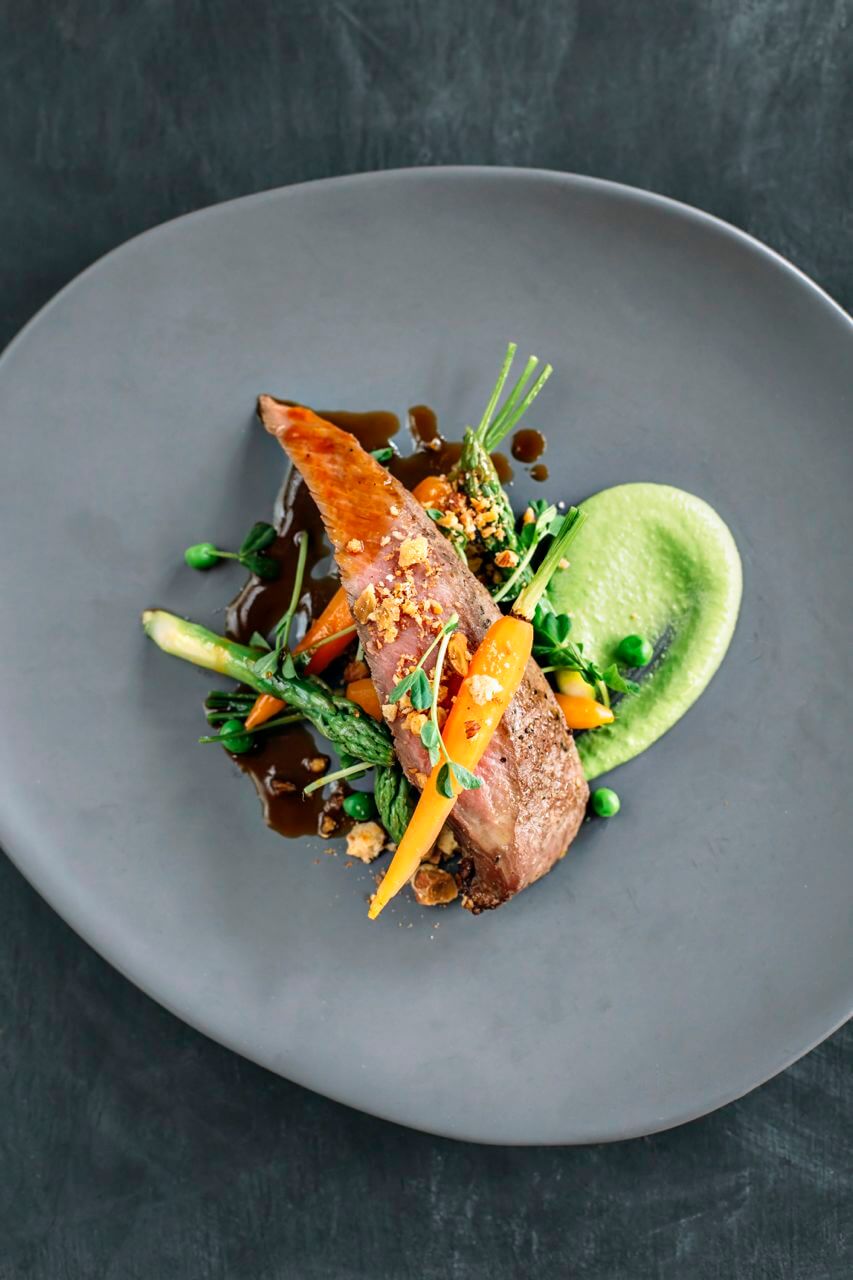 Clancy Atkinson
Clancy Atkinson is a Sydney based chef, food writer & stylist who passionately encompasses all aspects of the food industry. Clancy's food and recipes have been featured in such publications as Gourmet Traveller, Feast, InStyle Magazine, The Wentworth Courier and The Daily Telegraph. He learnt his trade working under several Michelin starred and high profile chefs before completing his training in Brisbane under "one of Australia's greatest chefs" former Versace Executive Chef Russell Armstrong.
Upon completing his training in 2000, Clancy relocated to Sydney where he became Executive Chef and part owner of high end bespoke catering company Plated. Under Clancy's direction Plated was named by the Sydney Magazine as "one of the top 5 catering companies in Sydney" and was featured in Gourmet Traveller. Clancy has worked with luxury brands such as Louis Vuitton, Giorgio Armani, Salvatore Ferragamo, Lancôme and Swarovski where he designed menus for intimate cocktail and dinner parties. He also worked exclusively with Gucci for many years designing canapés for their Australian fashion shows and in store events. Clancy has just completed working as Gerard Butler's private chef during his stay in Sydney and is a proud sponsor of Cancer Council Australia's 2014 Emeralds & Ivy Ball Live Auction donating an exclusive dinner with Ronan Keating.
Clancy is currently one of the Resident Chefs at the exclusive Woodwark Bay private villa on the Great Barrier Reef and Chief Food Writer for Sydney magazine SX. Clancy prides himself on his relaxed, professional and personable service. His food is produce driven but remains elegant drawing on his many global influences.Clancy is also available for event menu design, consulting and styling.
Philip Azzarello
Philip grew up in the eastern suburbs of Sydney, to parents of Egyptian/Italian descent. Being surrounded by food all his life, his passion for the hospitality industry easily blossomed, leading to his colourful 23 years in the industry.
After completing his apprenticeship he moved to the UK and worked his way up the ranks at some of London's most reputable establishments, such as The Metropolitan Hotel Hyde Park and The Savoy Hotel's sister restaurant, Simpson's on the Strand, where he was Executive Sous Chef and had a brigade of 43 Chefs. It was here that he cooked for members of parliament as well as numerous celebrities.
He then ventured to France where he worked in Toulouse and Marseille, learning the classics of fine French cuisine. He worked in little towns where he focused on adapting his knowledge to further his love for cooking and bringing people simple yet elegant food.
It was there that he began to combine this classical French cooking knowledge with the Singaporean palate.
After a few years he moved on to take charge of the kitchen at Restaurant 789 in Malaysia. There he obtained more knowledge in Asian cooking, which added to his interest in fusion cuisine. Now, every menu he creates has touches of classical French along with the local flavours.
Clancy and the waitresses provided a wonderful meal and truly memorable occasion for us.

Food: | Service:

justin evans (NSW)
Toby and Suzie were delighted with the service and food! They would love for Clancy to cook for them again.
Thank you!
Havva

Food: | Service:

Havva Candemir (NSW)
Just to let you know we had a fabulous evening last Friday. Phil & Lara were fantastic & the meal was delicious.

I'm sure "At Your Table" will be used again for functions by ourselves & our friends.

Rhonda Bell (NSW)
Clancy was terrific – professional, obliging, well prepared and produced excellent meals on the night. would no doubt hire him again for the next event (assuming he's available and not gallivanting around the world with socialites and celebrities)

Food: | Service:

Vera Lin (NSW)
Philip was amazing, as was his food. Everyone commented on how friendly Philip was and how much they enjoyed the food. In a word fantastic.

Kerri (NSW)
Clancy was excellent. Menu was perfect and catered for all tastes. He was lovely as a person, and had the right amount of time spent in the kitchen, versus sharing a little bit about each of our dishes. He was happy to join in the chat when invited, and disappeared to cook when required also. Would definitely hire him again – perfect person to have in your home. I was really impressed. The guests I had that night are people that we do regular degustation with 3 x per year, and we have this fun things where we score each restaurant. Clancy won the scoreboard for 2014! Excellent.

Food: | Service:

Emma Hogan (NSW)
We had a great night last night. Food and service was fabulous. Thank you for your part in it…….Philip did a great job and everyone loved the food.  Alex the waiter was also great.

Thanks again

Sue Logan (NSW)
Excellent Chef, food and relaxed dinner – we would have Clancy again – he was excellent.

Food: | Service:

James Hunter (NSW)
The night went well
Lots of great comments about the food and the 2 young wait staff were really good as well.
So a good night had by all
Thx again for your help

Dale McClean (NSW)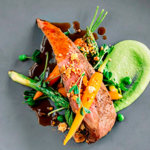 Whether you are organizing a dinner party, cocktail reception, specialized event or anything in between; 'At Your Table' will provide bespoke menus, drinks and service to coincide with your theme, location and budget. We aim to ensure that your event runs flawlessly – astounding your guests with the utmost degree of excellence.
Published: June 15, 2019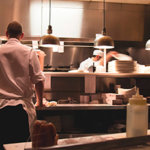 Throwing a cocktail and canapé soiree or hosting a foodie based birthday is a lot of hard work so why not hire a professional Chef to take care of the cooking and lift some of the weight.
Published: June 15, 2019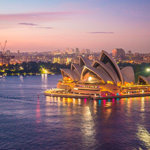 So, it's nearly that time of year already! Sydney Morning Herald Good Food month (Oct 1-Oct31) is literally just around the corner and it's time to start cluing up to what's going on! The Sydney Good Food month hosted by Citi is a collection of outstanding, not to be missed…
Published: June 15, 2019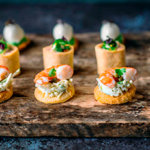 We differ from normal catering services in that we offer you a unique opportunity to engage with your chosen chef, from first consultation through planning and preparations to the execution of your event.
Published: June 15, 2019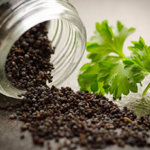 Any excuse to host a cocktail party gets our vote, time and time again. We know first hand how important a good recipe is and that's why we want to share a few with you guys. Perfect Canapé recipes – ideal for cocktail hour! 'At Your Table' is all about…
Published: June 14, 2019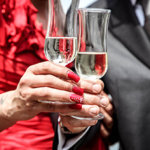 So, let's say you nearly have the catering for your party organised, venue … check, guest list … check … styling and décor … check, Personal Chef … check … Everything seems to be in place, however you want to run over things one more time to ensure you have it all covered.
Published: June 14, 2019