From 2 people
Price varies based on number of guests, enquire for more info.
We know that throwing a party can be fun … but it can also be time consuming, stressful and overwhelming. You want to please everyone, but unfortunately you forget to enjoy it for yourself! There's no need to stress or waste time – a personal private party planner can help!
At Your Table has teamed up with My Perfect Party and we can plan your event as well as organise the catering. My Perfect Party is a private party planning service that brings style, creativity, and elegance to private parties.  My Perfect Party is dedicated to providing remarkable and unique parties for every individual client.  By incorporating personal touches with eye-catching details, they strive to make each party a memorable and unmatched experience.
Whether you are arranging a party for a special occasion or particular theme, finding interesting locations, or creating specific decor and ambience, we know that My Perfect Party is committed to work with you, providing personal service to create a party that will leave a lasting impression.
Table Styling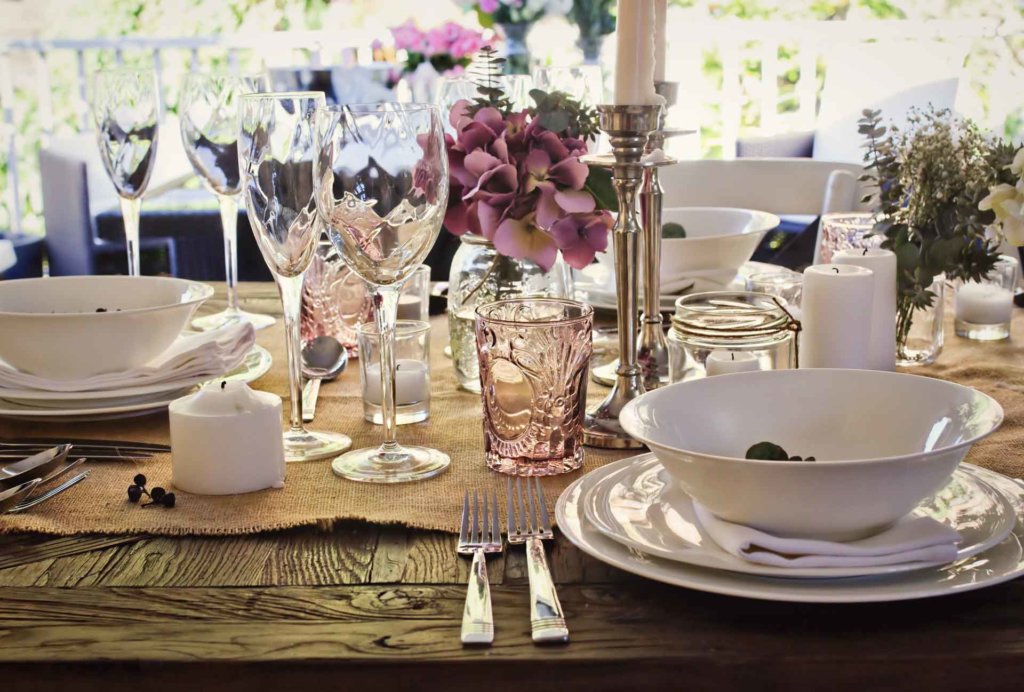 Throwing a great party means more than stunning food— it takes a huge inventory of tableware, furniture, accessories and more.
Matching table settings, for example, offer colour and texture through coordinated overlays, underlays, napkins, napkin rings and chair covers to create a stunning ensemble. A wide array of marquees are ideal for an outdoor party or wedding reception. An assortment of furniture includes lounge, ottomans, tables, sofas, and more are available.
Ready to make a big impression? Contact us today for more information.
Dinner Party Hire
When you've worked with an At Your Table Personal Chef to create the perfect menu for your 'dinner event of the decade' – the last thing you need to let down your event down is your dinnerware!
If you don't have the right cutlery, crockery and glassware to complement your stunning food and party ambience, you could be in for terrifying time. Fortunately there's a perfect solution. At Your Table recommends My Perfect Party to help you 'get it right' with dinnerware to impress your guests. Contact us today for more information.