Min 8 People
Price varies based on number of guests, enquire for more info.
Bring the magic of the cellar door to your door with our in-home wine tasting experience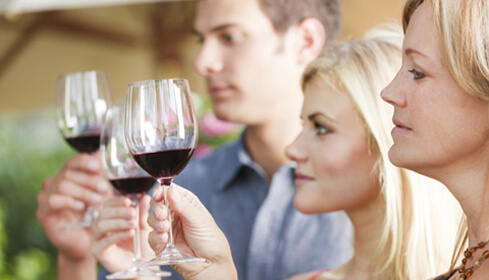 This one of a kind experience is an ideal way to expand your knowledge and enjoyment of wine in a relaxed , informal and highly entertaining environment.
Whether you're just starting to enjoy wine, or you're an enthusiast, our experienced Sommelier will guide you through a selection of eight wines during a truly memorable evening.
Prices start from only $69 per person.
What's included:
Pick up new wine skills while you taste:
This one of a kind experience is an ideal way to expand your knowledge and enjoyment of wine in a relaxed, informal and highly entertaining environment.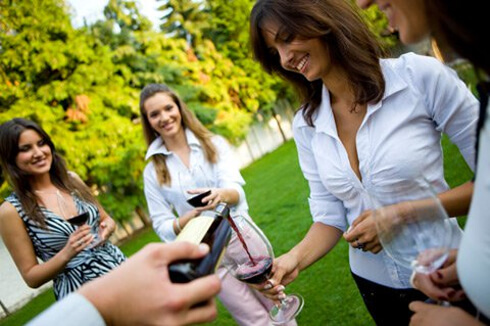 You'll learn about wine history, and how some of that has evolved into modern day wine etiquette and traditions.
You'll learn tips for choosing, serving and tasting wines, and best of all it will all happen in an environment as far removed from a classroom as you can imagine!
It's an interactive experience, questions are more than welcome, and your host will keep you laughing and learning until the bottles are dry. For those that have some more advanced questions, there will be time to delve into more complex issues during the evening as well.
*It is also possible to tailor the experience, for example, reds only or just sparkling.
Prices start from only $69 per person.
Private party or corporate wine tasting events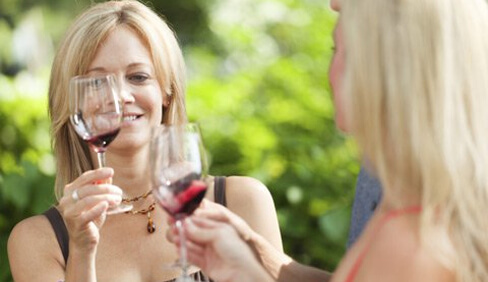 This experience is hugely popular for private parties, work functions and Christmas parties, or as something a little different for a night with your friends. We come to your home or have several venues to choose from including wine bars in the CBD, cellar doors in the Hunter Valley, or we can visit a venue of your choice.
We are Sydney's only service of this kind so make sure you book early to secure your preferred date.
Sydney Wine Tasting – Private Sommelier Joe Keats
Joe is a New Zealand born globetrotter with more than two decades of experience in hospitality. He started managing bars and restaurants while at university, and after graduating continued exploring the world and it's flavours.
His wealth of experience in the world of beverages, and his time spent in various top establishments enable Joe to match a huge array of drinks to any meal, and also to dispense some humour and interesting tales with his drinks. Currently Joe works as a freelance Sommelier and manages a cellar door in the Hunter Valley for the Peterson family.
Joe has built up an extremely impressive CV in hospitality. In Sydney Joe has worked off and on since 1998 at venues such as Cafe Sydney, Quay Bar, Jackson's on George, The Beach Road Hotel and Cherry Jam. In Glasgow (2001) Joe worked as a cocktail bartender at the prestigious Lowdown, with the kitchen headed by celebrity chef John Quigley (formerly personal chef for the likes of Paul McCartney and Tina Turner).
He lists a career highlight as getting Gordon Ramsay to apologise for being rude whilst working in this bar – unfortunately, someone had to explain to Joe later who Gordon Ramsay was!
Joe has previously worked for several events companies as a freelance manager and bartender. He has been in charge of the VIP tent at Tropfest in both 2011 and 2012, ran the VIP bar at Australian Fashion Week in 2011.
He frequently supervises bar and food service at numerous functions around the city for clients such as Harper's Bazaar, BMW, Stell Artois and Cartier. in 2001 he was asked to plan the 'French Wine Country' stops listed by a bus tour company, and was responsible for finding a suitable chateau to visit, putting the beautiful little wine town of Beaune in the itinerary, and mapping out the best route for the company's drivers to take to show off that fantastic part of France.
He lived in Russia for several years, and wrote some food and drink related articles for a Russian magazine.
Melbourne Wine Tasting – Private Sommelier Virginia Jacobs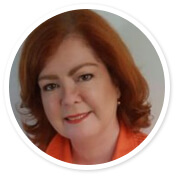 Virginia Jacobs is a Wine Educator and founder of Wine Taste Talk, a wine education events and entertainment business. Virginia has shared the joys of wine with keen amateurs and budding professionals for many years.
With a Masters of Wine Technology and Viticulture from Melbourne University, and a well-practised palate , Virginia will guide you and your friends through the mysteries of wine and matching wine with food in a way that is fun, relaxed and informative.
"Sharing the wine experience with others, and watching as a new-found understanding opens up their enjoyment of wine, is truly rewarding".
Byron & Gold Coast Wine Tasting – Private Sommelier Paul Manthey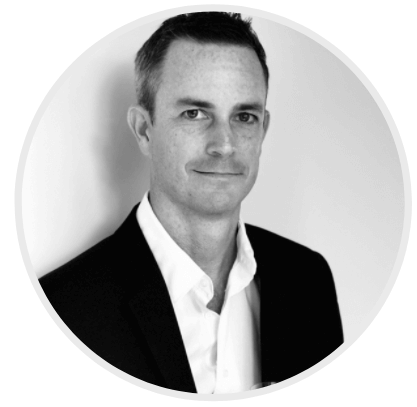 Paul started his wine journey in South Africa when he hit the legal age to drink (although prior to this, Nonna used to feed him thimbles of vino while he watched her cook the old Italian classics!).
He then emigrated to Australia and was fortunate enough to secure a position working under Nick Stock at Epicureans Restaurant where he was given a solid grounding of wine and food. After a stint at Sofitel Brisbane as junior/trainee sommelier he moved to the Byron At Byron Resort and Spa in Byron Bay where he soon became Beverage Manager. Here he honed his skills while being responsible for staff training, hosting Champagne dinners, winemaker dinners, matching wines to quarterly menus and degustation menus as well as keeping the medium to large wine list relevant and exciting. This led to the list being awarded two glasses in the 2012 Gourmet Traveller Wine List Of The Year Awards.
Paul then travelled through France, Italy and Spain for six months, returning to Australia to work for Bouchon Wines And Spirits as the Northern Rivers to Brisbane, Area Sales Manager.
With a desire and passion to work with small ethical producers to create a portfolio that expressed his own tastes and experiences, Paul started his own wine importation and distribution business in 2016, Baumé Fine Wines.
Brisbane Wine Tasting – Private Sommelier Dave Cush
Dave's affinity with wine began in 1995 with a casual job in a wine shop in suburban Brisbane. Before long, the knowledge he was absorbing in this role overtook the interest in his studies at the time and he left his law degree to begin studying the science of growing grapes for winemaking.
While studying Viticulture at Charles Sturt University in Wagga Wagga, he met his future wife, Kristen. Kris was studying Wine Science with a view to one day returning to her family farm on the East Coast of Tasmania to make the family's wines. In mid-2001, Kris and Dave made this a reality, relocating to Spring Vale to construct a winery and commence on-site production of the family's wines.
Over the next 12 vintages, Kris and Dave produced many award-winning wines and three young boys. In 2013, they decided to embark on a new adventure in their wine careers and relocate to Brisbane. In 2015 they created their own wine business, focussing on private tastings, wine engagement, wine education, wine events as well as wine production and sales. Current production for Cush & Cush Wine Company is 1000 dozen.
Dave loves sharing conversations about wine. He has experienced the wine industry from all angles and shares his deep knowledge in a down-to-earth, practical manner.