At Your Table Personal Chef & Private Catering Services
'At Your Table' makes it easy for anybody to hire one of our personal chefs for any occasion. We bring the very best private chefs and their exquisite cuisine from around the world, creating the perfect gourmet catering service.  Whether you require a catered dinner party or private party catering, simply select your chef, choose your menu then sit back, relax and enjoy being the perfect host, while you share amazing food with friends in the comfort of your own home or chosen venue.
Whether you are organizing a dinner party, wedding reception, specialized event or anything in between; 'At Your Table' event catering can provide bespoke menus, drinks and service to match your theme, location and budget. We ensure that your event runs flawlessly – exceeding the expectations of you and your guests.
Get a quote for your event in seconds using our catering cost calculator
Catering Services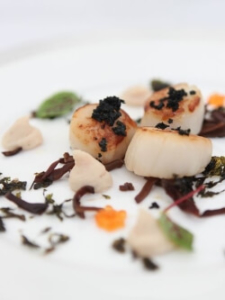 Book a Personal chef for your next private home dinner party.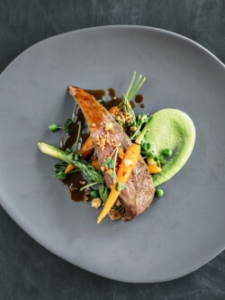 Catering for events and functions with larger groups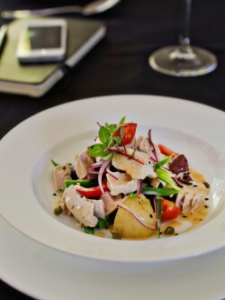 From Boardroom luncheons to company events we have it covered.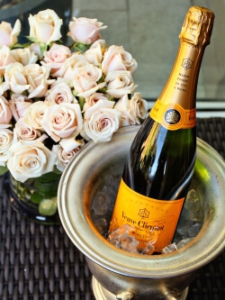 Bringing the best chefs and food from top restaurants to your special day.
Some of our Private Chefs
Thanks to our customers At Your Table has received 399 reviews with an average rating of 4.5 out of 5!
Here's what a few of our customers are saying;
Our meal (for a 50th birthday) was excellent: beautifully prepared and served. Patrick our chef was organized, focussed and very obliging, with every plate superbly presented, and the whole meal timed perfectly. The service was fantastic: unobtrusive but very sensitive to the needs of all guests. Would definitely have again and recommend wholeheartedly.

Chef: Patrick Laws - Food: | Service:

Alice-Ann Sullivan (QLD)
Couldn't have asked for more – superb food and wonderful service.

Chef: Kieran Mc Comiskey - Food: | Service:

Diana (WA)
Great food and very friendly manner.

Chef: Thomas Cauquil - Food: | Service:

Anthony Nash (NSW)