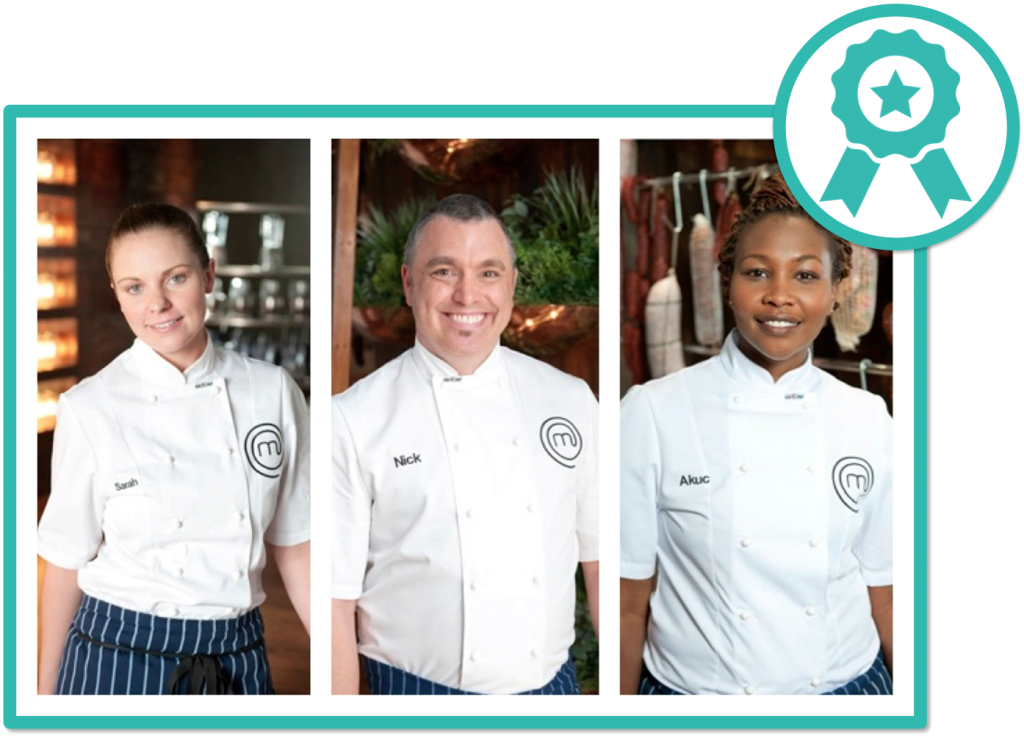 Experienced hand picked chefs
Every At Your Table chef is top of their game and has worked and trained in Michelin star restaurants or equivalent.
We vet many chef applications and select only the very best. We perform reference checks and our chefs have to pass trial bookings before joining our ranks.
Your home and property are protected
Every private event booking through At Your Table is protected by a multi-million-dollar insurance policy. So if something were to go wrong, we've got you covered.
Secure payments
All payments are made via secure, world-class platforms provided by PayPal and Commonwealth Bank. Any financial information provided is covered by their security processes as well as our privacy policy.
Exceptional Service
Whether you need help choosing a chef or menu, have a question about your booking, or anything else, we're here to help and you always have a direct line to our event staff or even our directors we promise.
Thanks to our customers At Your Table has received 589 reviews with an average rating of out of 5!
Here's what a few of our customers are saying;
I spoke with Glen prior to the event and he was even able to cater for our kids, my fish allergy, my 85 year old mother who has swallowing difficulties… everything. He was accomodating before and during the event. He was discreet and present… amazing person with amazing skills. The food was beautiful and our guests were so very happy with the day.

Chef: Glen Robberts - Food: | Service:

Nicky Tsianakas (VIC)
Caleb was so amazing his food was so yummy and did such a great job at tailoring the menu to my dietary requirements. Everyone raved about his food. Caleb and his staff were so attentive and were really lovely to have as part of my dinner party and helped make my 21st so special. I would highly recommend Caleb and the staff at Your Table. Ellie is also wonderful at helping organise everything.

Chef: Caleb Song - Food: | Service:

Sophie Hughes (NSW)
It was a wonderful evening which went far too quickly.
The final lights were turned off at 4 am!.

As you may have heard there was a brief panic when David's team mange to fuse the electricity by draining much power from one plug.
However with the assistance of our neighbour, this hiccup was sorted and the food was wonderful. So many wonderful comments.
The My People Party Team did an outstanding job of organising and running the night very smoothly.
So I will be putting positive comments on your FB page.

Thank you very much for being part of making Hamish's night so successful.

Chef: David Kolembus

Maggie McDonnell (NSW)
Contact Us
Choose your chef, pick your dishes and contact us for a free quote.