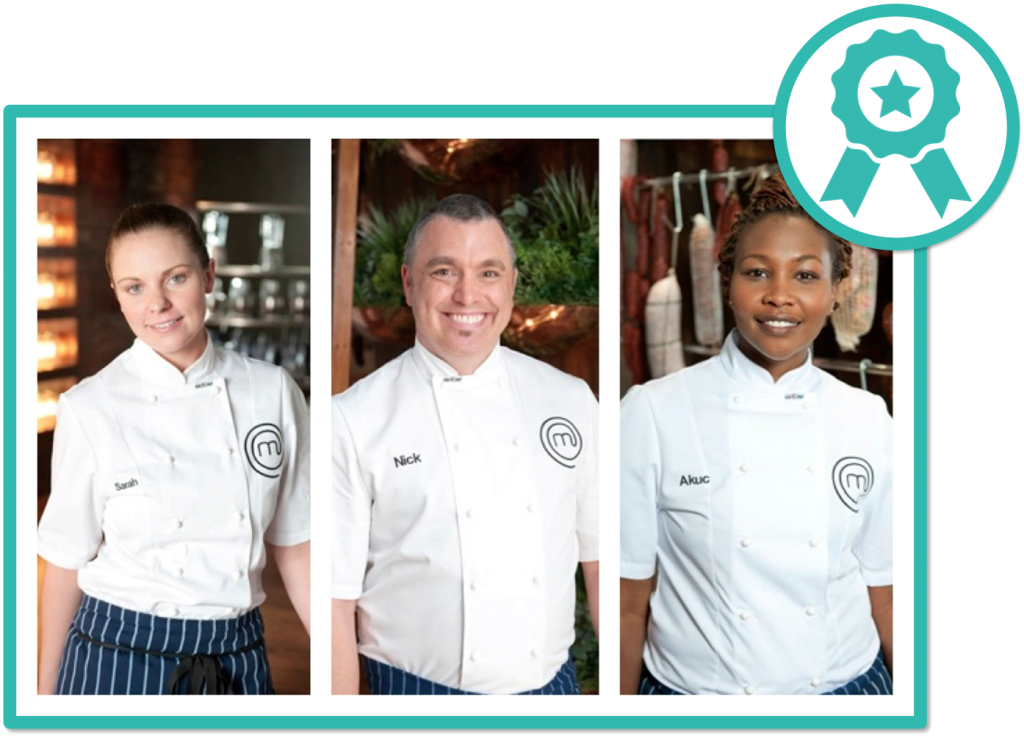 Experienced hand picked chefs
Every At Your Table chef is top of their game and has worked and trained in Michelin star restaurants or equivalent.
We vet many chef applications and select only the very best. We perform reference checks and our chefs have to pass trial bookings before joining our ranks.
Your home and property are protected
Every private event booking through At Your Table is protected by a multi-million-dollar insurance policy. So if something were to go wrong, we've got you covered.
Secure payments
All payments are made via secure, world-class platforms provided by PayPal and Commonwealth Bank. Any financial information provided is covered by their security processes as well as our privacy policy.
Exceptional Service
Whether you need help choosing a chef or menu, have a question about your booking, or anything else, we're here to help and you always have a direct line to our event staff or even our directors we promise.
Thanks to our customers At Your Table has received 557 reviews with an average rating of out of 5!
Here's what a few of our customers are saying;
He was so charming and a brilliant chef!!

Chef: Gerhard Wayd - Food: | Service:

Simon James-Williams (NSW)
Excellent choice of food, very complimenting.

Beautiful presentation.

Introduced himself and gave us a summary of what we
could expect– very informative and professional.

Chef: Jack Guy - Food: | Service:

Margaret Judson (VIC)
Very efficient, the starters and entree was superb, main course serving very small, sweets were ok only.

Chef: Melissa McFadden - Food: | Service:

sandy Murray (QLD)
Contact Us
Choose your chef, pick your dishes and contact us for a free quote.