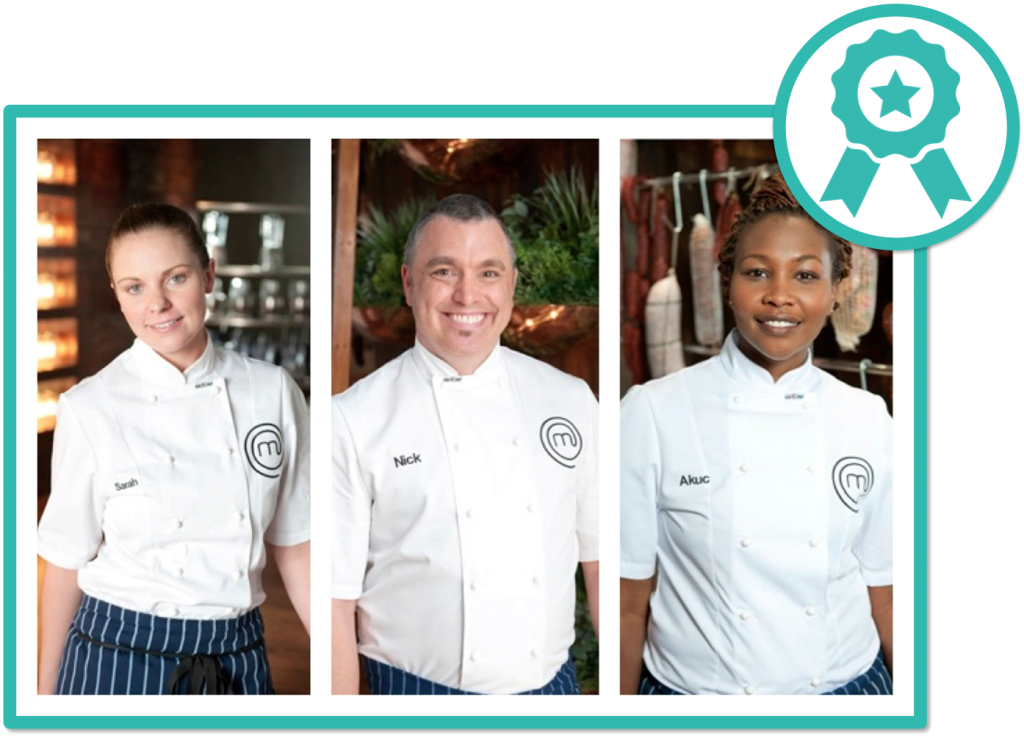 Experienced hand picked chefs
Every At Your Table chef is top of their game and has worked and trained in Michelin star restaurants or equivalent.
We vet many chef applications and select only the very best. We perform reference checks and our chefs have to pass trial bookings before joining our ranks.
Your home and property are protected
Every private event booking through At Your Table is protected by a multi-million-dollar insurance policy. So if something were to go wrong, we've got you covered.
Secure payments
All payments are made via secure, world-class platforms provided by PayPal and Commonwealth Bank. Any financial information provided is covered by their security processes as well as our privacy policy.
Exceptional Service
Whether you need help choosing a chef or menu, have a question about your booking, or anything else, we're here to help and you always have a direct line to our event staff or even our directors we promise.
Thanks to our customers At Your Table has received 623 reviews with an average rating of out of 5!
Here's what a few of our customers are saying;
Great service from admin to event and wait staff.

Chef: Demelza Donohoo - Food: | Service:

Rhys Morse (NSW)
Phillip was very friendly, helpful and accommodating. We could not have been happier

Chef: Philip Azzarello - Food: | Service:

Sue Willoughby (NSW)
Dinner was fab! I was very impressed and would never have guessed it was Chef Shane's first time!
Both he and the waitress were very friendly and professional the whole time, even whipping out a GF dessert when I had overlooked requesting it (oops, we had birthday cake for dessert which was not GF) AND providing my husband with same GF dessert on demand!! (it was his party so I guess they let him get away with it – 'where's MY pear?!')
They dealt with the small space incredibly well – as I had organised everything without viewing the venue, I had not realised it was so small….kitchen and dining are in the same room…..the photos are really deceiving. Everything was served beautifully, the food was amazing, and they cleaned everything up. Very impressed, and would most certainly recommend them for a unique dining/party experience.
My husband is a foodie, hard to please with high expectations (what was I thinking?!) and he was impressed – mission accomplished.
Shane nailed the brief and executed it brilliantly.
All the guests had a wonderful night, and I'm sure they wouldn't mind sending in some feedback for you also if you like.
thanks for the memories!! it was perfect.

Chef: Shane Pearl

Kate Buric (TAS)
Contact Us
Choose your chef, pick your dishes and contact us for a free quote.