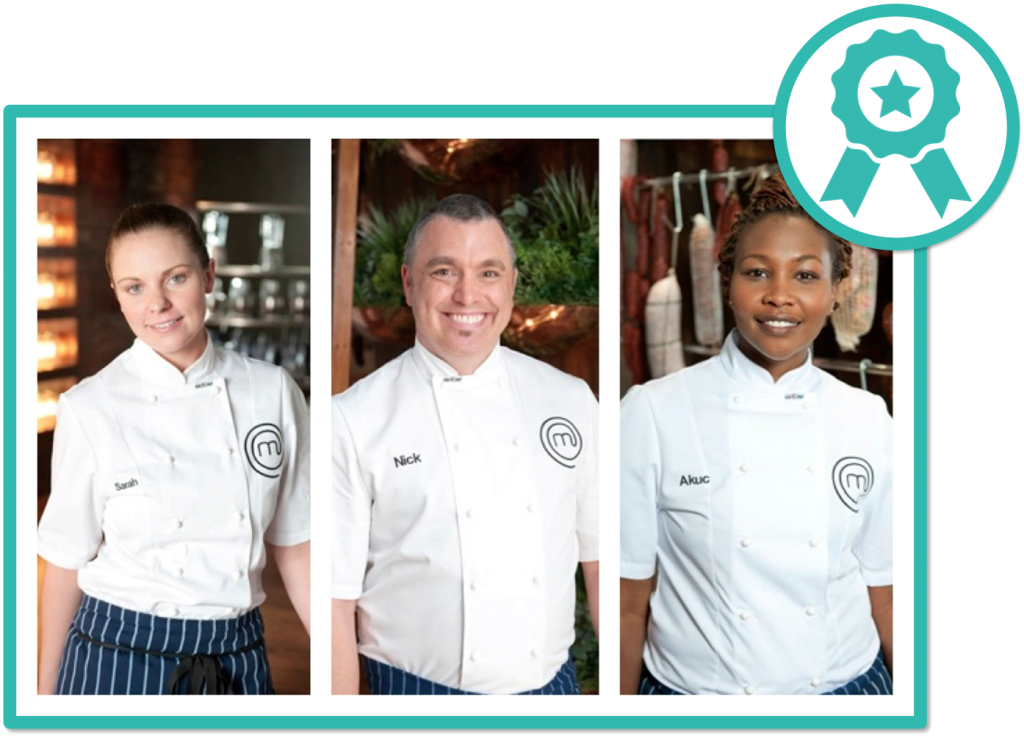 Experienced hand picked chefs
Every At Your Table chef is top of their game and has worked and trained in Michelin star restaurants or equivalent.
We vet many chef applications and select only the very best. We perform reference checks and our chefs have to pass trial bookings before joining our ranks.
Your home and property are protected
Every private event booking through At Your Table is protected by a multi-million-dollar insurance policy. So if something were to go wrong, we've got you covered.
Secure payments
All payments are made via secure, world-class platforms provided by PayPal and Commonwealth Bank. Any financial information provided is covered by their security processes as well as our privacy policy.
Exceptional Service
Whether you need help choosing a chef or menu, have a question about your booking, or anything else, we're here to help and you always have a direct line to our event staff or even our directors we promise.
Thanks to our customers At Your Table has received 603 reviews with an average rating of out of 5!
Here's what a few of our customers are saying;
Kieran was fantastic. He contacted us before the event and came around to meet us and view the kitchen. This made us feel comfortable as well. He went through the menu with us as had picked up a few things that needed adjusting. He was very flexible. Kieran had a lovely manner and was so calm on the night that the whole evening was peaceful and wonderful as we felt very comfortable with him in our kitchen. The food was superb and everybody enjoyed their meal. Kieran always had a smile on his face and I would highly recommend him to anyone and we would be very keen to have him cook for us again.
A wonderful experience.

Chef: Kieran Mc Comiskey - Food: | Service:

Jenny Gunnell (WA)
Jed was very easy to chat to and a pleasure to have in our kitchen. He was fully prepared and was happy to talk and share his ideas and tips on great food.
Food was full of flavor, on time and plenty of it.

Chef: Jed Sneddon - Food: | Service:

David McConville (VIC)
The High Tea was elegant and delicious. The guests were impressed and I was thrilled with everything.

Chef: Demelza Donohoo - Food: | Service:

Martha Weisbart (NSW)
Contact Us
Choose your chef, pick your dishes and contact us for a free quote.