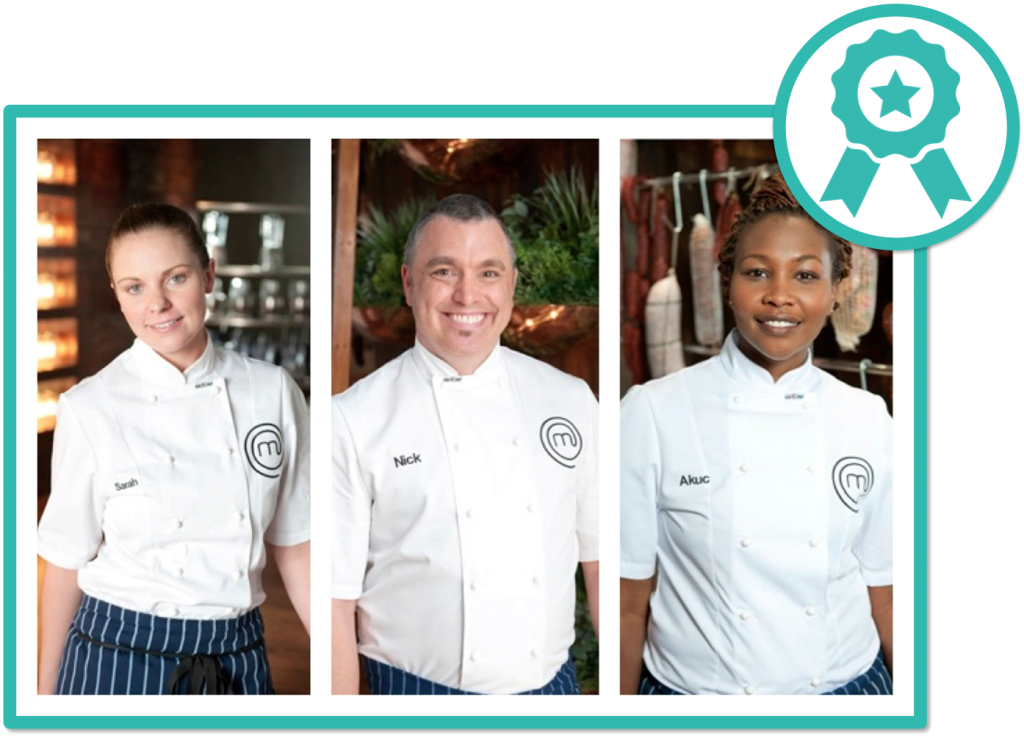 Experienced hand picked chefs
Every At Your Table chef is top of their game and has worked and trained in Michelin star restaurants or equivalent.
We vet many chef applications and select only the very best. We perform reference checks and our chefs have to pass trial bookings before joining our ranks.
Your home and property are protected
Every private event booking through At Your Table is protected by a multi-million-dollar insurance policy. So if something were to go wrong, we've got you covered.
Secure payments
All payments are made via secure, world-class platforms provided by PayPal and Commonwealth Bank. Any financial information provided is covered by their security processes as well as our privacy policy.
Exceptional Service
Whether you need help choosing a chef or menu, have a question about your booking, or anything else, we're here to help and you always have a direct line to our event staff or even our directors we promise.
Thanks to our customers At Your Table has received 503 reviews with an average rating of out of 5!
Here's what a few of our customers are saying;
Katrina was wonderful. She was organised and needed little instruction. I have a large kitchen and she quickly got acquainted with it.
The food was wonderful; I particularly enjoyed the crispy skin burramandi. The chocolate and hazelnut mousse was also very nice (and I don't normally eat chocolate).
She was attentive and helpful even at the time of cutting through a rather difficult birthday cake.

Chef: Katrina Hollis - Food: | Service:

Mirta Szukalski (NSW)
Our wait staff, Julie, was fantastic. She did more than expected, kept everyone well fed and topped up with drinks. She kept stopping me from doing things!

Chef Clancy was charming and prepared fantastic tasting food. It was all beautifully presented and we got loads of positive comments from guests.

Chef cleaned the kitchen well before he left, packed leftovers away and was happy to have a chat to guests during the night.

Overall it was a fantastic evening.

Chef: Clancy Atkinson - Food: | Service:

Anne Eastwell (NSW)
We were all SO impressed with Clancy. The menu was perfect and suited our requirements perfectly. The food itself was amazing. I'm never hiring run-of-the-mill caterers again! AtYourTable all the way.

Chef: Clancy Atkinson - Food: | Service:

Emma Stewart (NSW)
Contact Us
Choose your chef, pick your dishes and contact us for a free quote.