Canapé, Cocktail Party & Finger Food
Catering Melbourne
Thinking of planning a canapé party, champagne reception or cocktail party? 'At Your Table' Melbourne is able to provide unique and creative food pairings, drinks and event coordination with unparalleled passion and meticulous attention to detail.
Finger food catering, Canapés and Cocktail Pairings; It's what we do best, simply get in touch today and let us help you organise your next event. Elaborate and extravagant or discreet and intimate, Our Melbourne Chefs will take care of everything from start to finish.
At Your Table presents outstanding service, quality seasonal ingredients with a fully customisable package to suit most budges. Our highly skilled team of chefs will create an intriguing and innovative canapé menu to suit your particular needs. We offer personal consultation and guidance from enquiry to execution and make sure you check out our catering testimonials.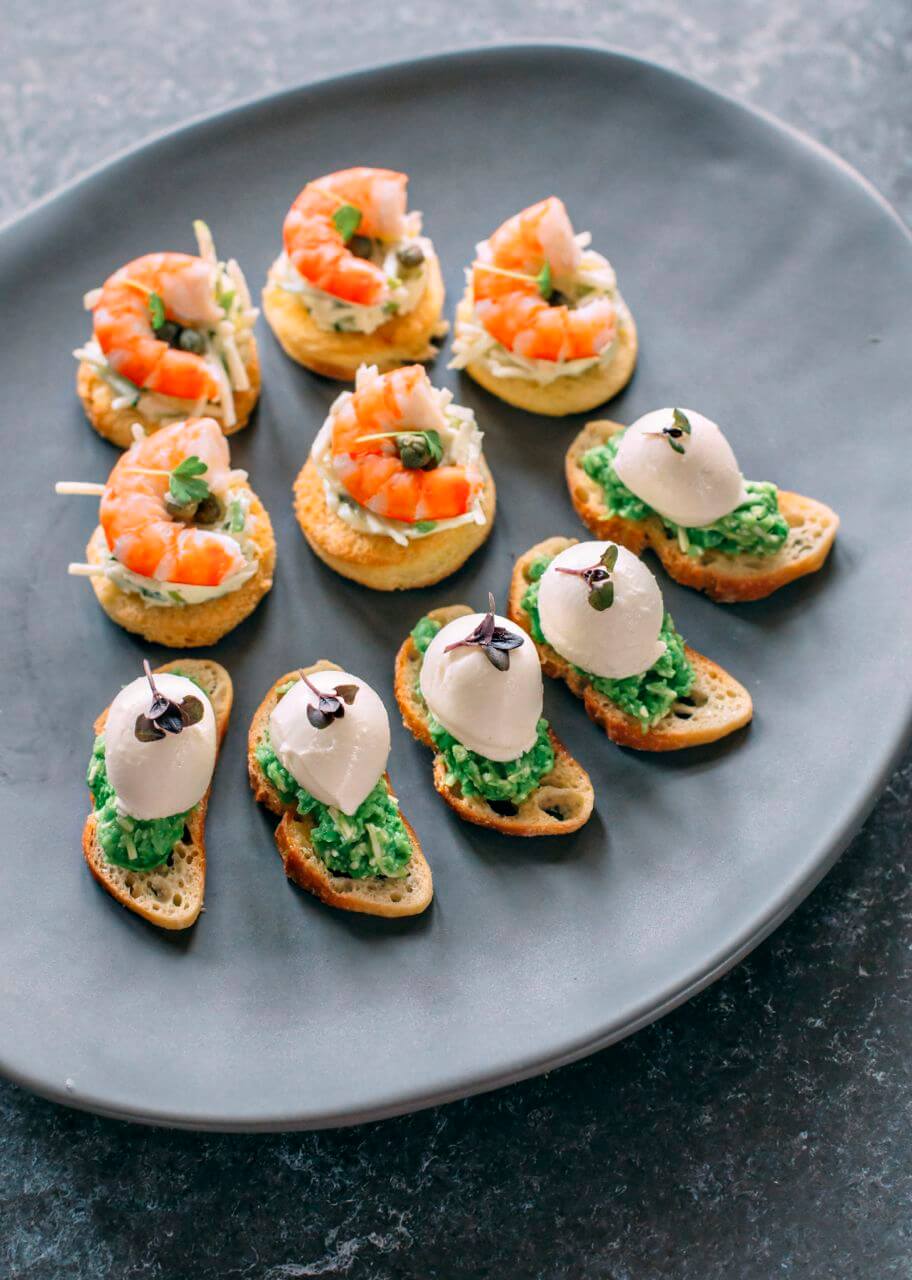 'The Food Was Exquisite'

Akash Arora
Masterchef Magazine
From $35
Per Person. All catering is for a minimum 50 of people.
Eddie Basich
In the past year Eddie has been the Head Chef of The Hotel Shamrock, and achieved an honourable mention in the latest Good Food Guide for his work at The Victorian Wine Room, which was voted best country restaurant.
He has taken his style of cuisine from London to the Yarra Valley. This award-winning chef has a passion to produce significant dishes using the best and finest produce from around the regions of Victoria, so it's no wonder he is known as "The Regional Produce Chef".
Eddie's credentials include "Best Winery Restaurant in the Yarra Valley" in 2007 for his work at Tokar Estate, and a Michelin Star at Rhodes in the Square with Gary Rhodes in London.
Furthermore, he holds cooking classes and demonstrations at events such as the Royal Melbourne Show and the Bendigo Farmers Market, and is an ambassador for many regional products and produce. Eddie has appeared on Nine Network's national TV show "Fresh with Jason Roberts" in 2003 and on monthly radio programs on 3AK in Melbourne with Sandy Kay and Easy mix 98.3FM in Bendigo.
As he always says, "Life is too short so enjoy great food and wine!" We are pleased to have him as a Personal Chef.
Chef Eddie and Bianca were great, there service was fabulous.
Unfortunately we found the food a bit dry
the quail was dry and we asked for ALL medium rare steaks and most of them where very well done which was very disappointing.

Food: | Service:

Karen Rowett (VIC)
Chef Eddie was extremely personable & his attention to detail was fantastic. The dishes Eddie prepared were delicious & exceeded our expectations. It was a fantastic experience for us & we are already planning on doing this again next year!

Food: | Service:

Stacey Schildberger (VIC)
Eddie was fanastic He created the menu exactly like we requested with no fuss and with fabulous professional flair. The Girls (it was bridal party) loooved….. his food and that he was so lovely to them on the day as we were all a bit stressed of course being a wedding but he charmed everyone.. and we cannot praise his efforts on the day highly enough. It was the best decision I made and without a doubt I would book it again in the future !!!

Food: | Service:

Kate Hambleton (VIC)
What an outstanding evening. The food was excellent and delicious, with the service also being excellent and attentive. The food was served on time and we weren't kept waiting for anything and they even did the dishes afterwards which was a pleasant surprise. I would highly recommend At Your Table and we will certinately be using your service again. As one of our guests said "why would you cook when you can have this."

Food: | Service:

Brian Whitehead (VIC)
Amazing
This is the first time a chef has cooked in my home, I would recommend it. The food was as though we were in a resturant but better it was so personal. The ages of our quest were from 23 to 88 and everyone loved what he had made .

Food: | Service:

Liliana Monitto (VIC)
Eddie is a great chef. He was very relaxed and simply got to work to produce seven great courses. The sauces he prepared to accompany each dish were especially good. The barramundi was perfectly cooked.

Food: | Service:

Bronwyn King (VIC)
Lovely guy who cooked superb food. Spoke to our guests and overall could not fault him.

Food: | Service:

Jan (VIC)
Chef Eddie was excellent – food was outstanding

Food: | Service:

Peter Pirera (VIC)
Flexible menu, on time, delicious food and not a thing to cleanup afterwards. A great experience – well done and thankyou Eddie!

Food: | Service:

Craig Jones (VIC)
Awesome food, timing was perfect between meals

Food: | Service:

Barry Lane (VIC)
AWSOME!!

Food: | Service:

Greg (VIC)
The dinner was organized at relatively short notice but nevertheless a menu was created that could accommodate various dietary requirements.

On the night, Eddie and Liz were unobtrusive and unfazed by the chaos created by little kids.

A truly fabulous alternative to dining out in a restaurant.

Food: | Service:

Hannah (VIC)
Eddie was polite, warm and efficient. Food was tops.

Food: | Service:

Si Hobbs (VIC)
They were both fantastic really professional and willing to help with anything, food was excellent and we had a great night, thanks so much!

Kara Jewel (VIC)
Dinner was Great and so was his lady that supported him!

Toni Chapman (VIC)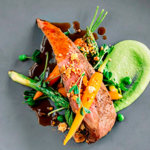 Whether you are organizing a dinner party, cocktail reception, specialized event or anything in between; 'At Your Table' will provide bespoke menus, drinks and service to coincide with your theme, location and budget. We aim to ensure that your event runs flawlessly – astounding your guests with the utmost degree of excellence.
Published: June 15, 2019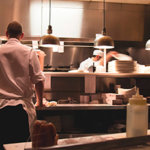 Throwing a cocktail and canapé soiree or hosting a foodie based birthday is a lot of hard work so why not hire a professional Chef to take care of the cooking and lift some of the weight.
Published: June 15, 2019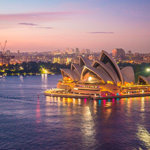 So, it's nearly that time of year already! Sydney Morning Herald Good Food month (Oct 1-Oct31) is literally just around the corner and it's time to start cluing up to what's going on! The Sydney Good Food month hosted by Citi is a collection of outstanding, not to be missed…
Published: June 15, 2019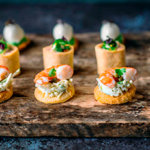 We differ from normal catering services in that we offer you a unique opportunity to engage with your chosen chef, from first consultation through planning and preparations to the execution of your event.
Published: June 15, 2019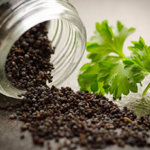 Any excuse to host a cocktail party gets our vote, time and time again. We know first hand how important a good recipe is and that's why we want to share a few with you guys. Perfect Canapé recipes – ideal for cocktail hour! 'At Your Table' is all about…
Published: June 14, 2019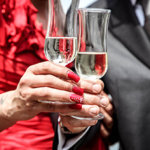 So, let's say you nearly have the catering for your party organised, venue … check, guest list … check … styling and décor … check, Personal Chef … check … Everything seems to be in place, however you want to run over things one more time to ensure you have it all covered.
Published: June 14, 2019