Canapé, Cocktail Party & Finger Food
Catering Sydney
Thinking of planning a canapé party, champagne reception or require some finger food catering? 'At Your Table' Sydney is able to provide unique and creative food pairings, drinks and event coordination with an unparalleled passion and meticulous attention to detail.
Finger food catering, Canapés and Cocktail Pairings; It's what we do best, simply get in touch today and let us help you organise your next event. Elaborate and extravagant or discreet and intimate, Our Sydney Chefs will take care of everything from start to finish.
At Your Table presents outstanding service, quality seasonal ingredients with a fully customisable package to suit most budges. Our highly skilled team of chefs will create an intriguing and innovative canapé menu to suit your particular needs. We offer personal consultation and guidance from enquiry to execution and make sure you check out our catering testimonials.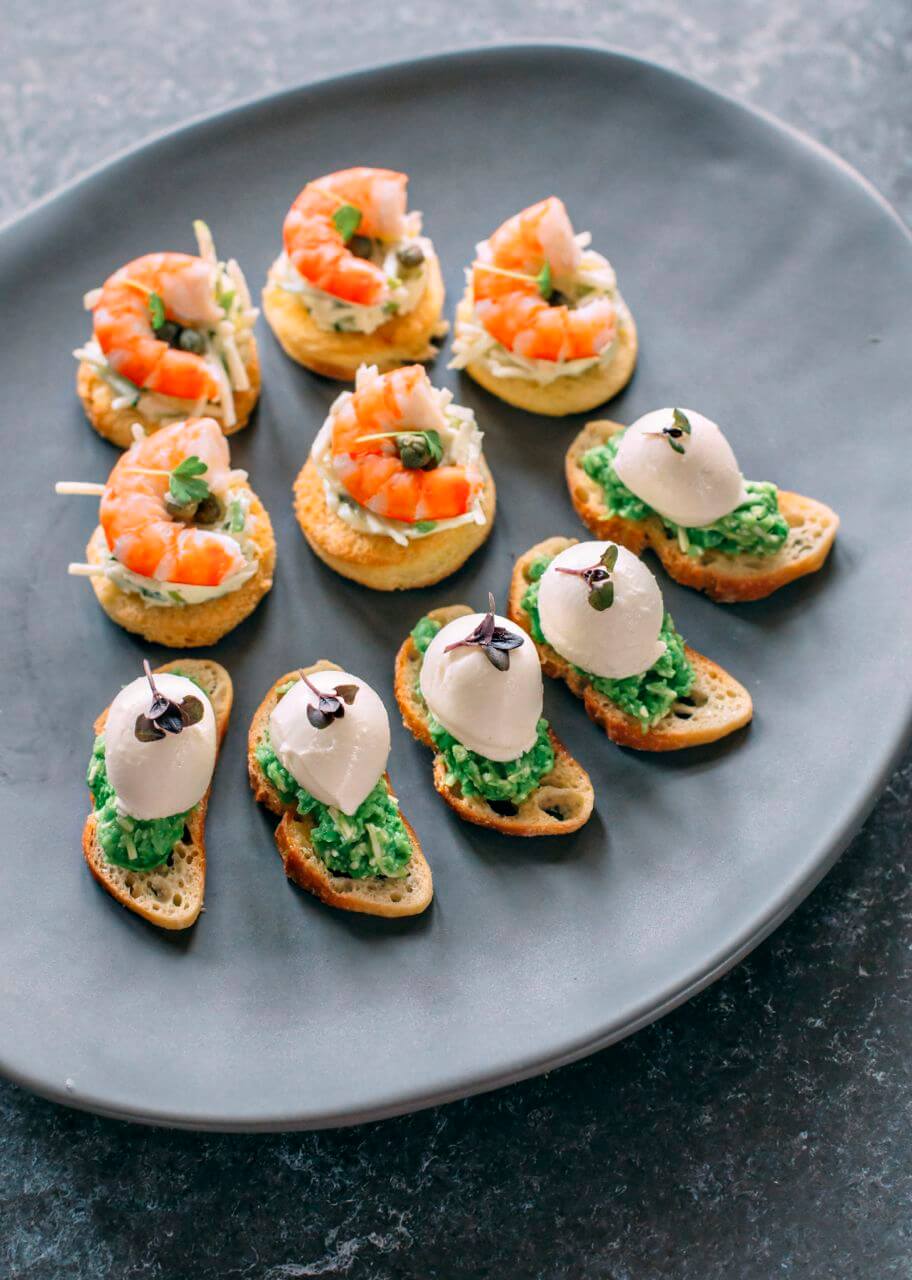 'The Food Was Exquisite'
Akash Arora
Masterchef Magazine
From $35
Per Person. All catering is for a minimum 50 of people.
Clancy Atkinson
Clancy Atkinson is a Sydney based chef, food writer & stylist who passionately encompasses all aspects of the food industry. Clancy's food and recipes have been featured in such publications as Gourmet Traveller, Feast, InStyle Magazine, The Wentworth Courier and The Daily Telegraph. He learnt his trade working under several Michelin starred and high profile chefs before completing his training in Brisbane under "one of Australia's greatest chefs" former Versace Executive Chef Russell Armstrong.
Upon completing his training in 2000, Clancy relocated to Sydney where he became Executive Chef and part owner of high end bespoke catering company Plated. Under Clancy's direction Plated was named by the Sydney Magazine as "one of the top 5 catering companies in Sydney" and was featured in Gourmet Traveller. Clancy has worked with luxury brands such as Louis Vuitton, Giorgio Armani, Salvatore Ferragamo, Lancôme and Swarovski where he designed menus for intimate cocktail and dinner parties. He also worked exclusively with Gucci for many years designing canapés for their Australian fashion shows and in store events. Clancy has just completed working as Gerard Butler's private chef during his stay in Sydney and is a proud sponsor of Cancer Council Australia's 2014 Emeralds & Ivy Ball Live Auction donating an exclusive dinner with Ronan Keating.
Clancy is currently one of the Resident Chefs at the exclusive Woodwark Bay private villa on the Great Barrier Reef and Chief Food Writer for Sydney magazine SX. Clancy prides himself on his relaxed, professional and personable service. His food is produce driven but remains elegant drawing on his many global influences.Clancy is also available for event menu design, consulting and styling.
Toby and Suzie were delighted with the service and food! They would love for Clancy to cook for them again.
Thank you!
Havva

Food: | Service:

Havva Candemir (NSW)
Clancy was terrific – professional, obliging, well prepared and produced excellent meals on the night. would no doubt hire him again for the next event (assuming he's available and not gallivanting around the world with socialites and celebrities)

Food: | Service:

Vera Lin (NSW)
Clancy was excellent. Menu was perfect and catered for all tastes. He was lovely as a person, and had the right amount of time spent in the kitchen, versus sharing a little bit about each of our dishes. He was happy to join in the chat when invited, and disappeared to cook when required also. Would definitely hire him again – perfect person to have in your home. I was really impressed. The guests I had that night are people that we do regular degustation with 3 x per year, and we have this fun things where we score each restaurant. Clancy won the scoreboard for 2014! Excellent.

Food: | Service:

Emma Hogan (NSW)
Excellent Chef, food and relaxed dinner – we would have Clancy again – he was excellent.

Food: | Service:

James Hunter (NSW)
Our wait staff, Julie, was fantastic. She did more than expected, kept everyone well fed and topped up with drinks. She kept stopping me from doing things!

Chef Clancy was charming and prepared fantastic tasting food. It was all beautifully presented and we got loads of positive comments from guests.

Chef cleaned the kitchen well before he left, packed leftovers away and was happy to have a chat to guests during the night.

Overall it was a fantastic evening.

Food: | Service:

Anne Eastwell (NSW)
We had a great night surprised our guests ,they thought we were having takeaway
Clancy arrived like he lived here,no fuss ,fitted into our kitchen and quietly went about creating a great night
He had pre prepared most of the meal,so there was little noise or fuss in our small kitchen/dining room The evening started with some tit bits and finished with home made chocolates which were both a surprise The food we chose was beautifully presented and enjoyed by all
Clancy left us as he found us ,with a clean kitchen
We highly recommend this service as a great relaxing night in

Food: | Service:

Marilyn Morgan (NSW)
We engaged a 3h wine tasting with Joe Keiths to make a bit more attractive our office opening event in Sydney.
Joe tips and jokes during the tasting of wines was above my expectation, chef Clancy's canapes were great despite the limitations of our little office pantry and we got Alex as waiter, a perfect combination. They were all very accommodating and our customers, employees and internal people enjoyed a lot this evening.
Thank you atyourtable team

Elena Sanchez

Food: | Service:

Elena Sanchez (NSW)
Fabulous food, service and humour. I could not fault Clancy or Tommy. They were wonderful in every aspect. My guests were talking about it all weekend and my husband Neil, was very happy with the surprise.

Food: | Service:

Sharryn Waite (NSW)
Chef Clancy was exceptional.
Well prepared before and on the night, and led a team of exceptional Wait staff.

Food: | Service:

Richard Ernster (NSW)
We were all SO impressed with Clancy. The menu was perfect and suited our requirements perfectly. The food itself was amazing. I'm never hiring run-of-the-mill caterers again! AtYourTable all the way.

Food: | Service:

Emma Stewart (NSW)
Clancy prepared and served some of the most beautiful dishes I've enjoyed. Friendly extremely professional overall great experience.

Food: | Service:

Dean Jarman (NSW)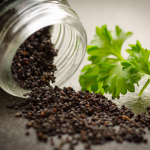 Published: December 27, 2015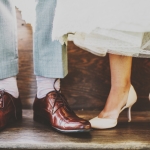 This is for all you soon-to-be Brides and Grooms out there! Those of you who will already know how difficult the meticulous planning of your perfect day can be! Choosing a Wedding Caterer is just one of many challenges you will face. We don't mean to overwhelm you, more sympathise with how much you have on.
Published: November 23, 2015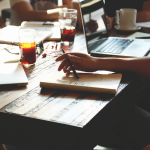 Boardroom meetings, corporate lunches, and product launches all require a mountain of organisation to string together. Providing food and beverages for those long afternoons is probably just another thing on your ever growing To-do-list.
Published: November 16, 2015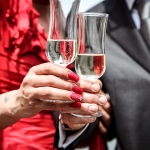 So, let's say you nearly have the catering for your party organised, venue … check, guest list … check … styling and décor … check, Personal Chef … check … Everything seems to be in place, however you want to run over things one more time to ensure you have it all covered.
Published: November 2, 2015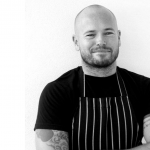 At Your Table would not be able to function without the talents and skill of the amazing chefs that we work with.
This series, called "Chef Spotlight", is a chance for you to get to know the faces behind the food, and is a chance for us to say Thank You to the men and women who make At Your Table succeed!
Published: October 7, 2015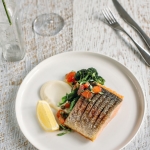 Whether you are organising a dinner party, cocktail reception, specialised event or anything in between; 'At Your Table' Brisbane can provide bespoke menus, drinks and service to match your theme, location and budget. We ensure that your event runs flawlessly – exceeding the expectations of you your guests.
Published: September 30, 2015