'At Your Table' offers a high level of creativity and innovation when it comes to our corporate catering services. We tailor design menus and drinks packages to suit all requirements and occasions. We provide an easy to use catering service where, with minimum effort, you are able to host an event of the highest quality.
Corporate luncheons and catered product launches are a great way to promote team building and moral within a business. Outsourcing Corporate catering is a sure fire way to bring a level of professionalism to your event, demonstrate your core values and show appreciation to your staff, co workers and clients.
From drop off table spreads to fully catered corporate events we can help you achieve the desired affect by taking care of all the hard work! We know how busy you can be, leave the catering to us …
'At Your Table' offers corporate packages of all shapes, sizes and budgets, whether it be a boardroom luncheon or a week long team building event. Simply contact us to discuss your requirements. Together we can ensure that all aspects of hosting the perfect event are covered. From initial consultation through to the execution of your event our chefs are there to deliver a seamless corporate catering service, leaving you to sit back and enjoy.
We have offer catering services in Sydney, Greater Melbourne and Brisbane Metro.
Sydney
Our Sydney Chefs include Personal chef to the A list, Clancy Atkinson, Clancy's food and recipes have been featured in Gourmet Traveller and many other top publications. Joining Clancy is French trained seasoned professional Philip Azzarello.
Melbourne
Award winning chef Eddie Basich heads up our Melbourne Corporate Catering team. Eddie has had numerous TV and radio appearances and hones his skills at Michelin Star Rhodes in the Square with Gary Rhodes.
Brisbane
Executive chef Darrin Tunstall is our chef of choice for Brisbane and Queensland with over 28 years experience and a pedigree to match he brings a wealth of first class dining and catering talent to your table.
Why Choose At Your Table Catering?
Catering Articles From our Blog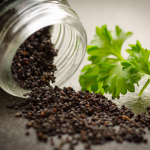 Published: December 27, 2015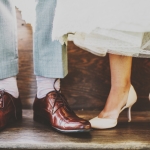 This is for all you soon-to-be Brides and Grooms out there! Those of you who will already know how difficult the meticulous planning of your perfect day can be! Choosing a Wedding Caterer is just one of many challenges you will face. We don't mean to overwhelm you, more sympathise with how much you have on.
Published: November 23, 2015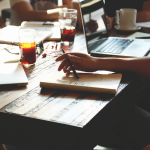 Boardroom meetings, corporate lunches, and product launches all require a mountain of organisation to string together. Providing food and beverages for those long afternoons is probably just another thing on your ever growing To-do-list.
Published: November 16, 2015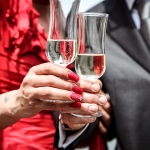 So, let's say you nearly have the catering for your party organised, venue … check, guest list … check … styling and décor … check, Personal Chef … check … Everything seems to be in place, however you want to run over things one more time to ensure you have it all covered.
Published: November 2, 2015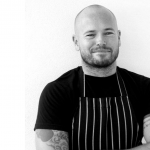 At Your Table would not be able to function without the talents and skill of the amazing chefs that we work with.
This series, called "Chef Spotlight", is a chance for you to get to know the faces behind the food, and is a chance for us to say Thank You to the men and women who make At Your Table succeed!
Published: October 7, 2015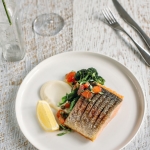 Whether you are organising a dinner party, cocktail reception, specialised event or anything in between; 'At Your Table' Brisbane can provide bespoke menus, drinks and service to match your theme, location and budget. We ensure that your event runs flawlessly – exceeding the expectations of you your guests.
Published: September 30, 2015