Wedding Catering Australia
Your wedding day is going to be one of the most magical and memorable experiences of your life. "At your table" is passionate about capturing those moments and achieving a sense of euphoria with the delivery of stunning food, perfectly matched wines and a flawless wedding catering service.
Trust us, we do know how difficult organising the wedding catering can be! We sympathise for all you brides and thats why we are here to help. Perfect wedding catering takes a lot of organization, planning and preparation; choosing a wedding caterer alone can be a tough enough task.
'At Your Table' offers a truly unique Wedding catering service, we offer a service where you get to choose your chef and work closely with them to ensure we create the perfect menu for your special day.
Our Chefs have experience from around the world, spanning from Australia's top restaurants to the likes of France, Spain, Italy and London. We focus on seasonal, locally sourced produce and design our menus with your personal interests at mind.
Wedding catering requires attention to detail, thats why we offer a personalised service from initial consultation through to the planning, preparation and execution of your event.
With all the decision making that comes with wedding catering, please don't panic! Get in touch and let us help you find the ideal package for you and your beloved on this once in a lifetime occasion.
We have offer catering services in Sydney, Greater Melbourne and Brisbane.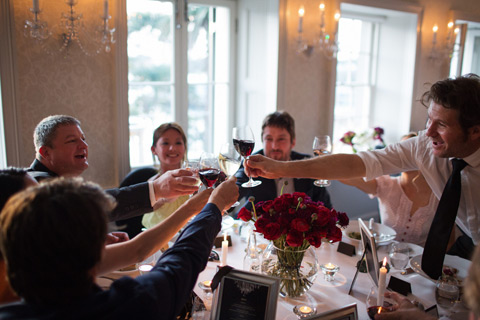 Sydney
Our Sydney Chefs include Personal chef to the A list, Clancy Atkinson, Clancy's food and recipes have been featured in Gourmet Traveller and many other top publications. Joining Clancy is French trained seasoned professional Philip Azzarello.
Melbourne
Award winning chef Eddie Basich heads up our Melbourne Wedding Catering team. Eddie has had numerous TV and radio appearances and hones his skills at Michelin Star Rhodes in the Square with Gary Rhodes.
Brisbane
Executive chef Darrin Tunstall is our chef of choice for Brisbane and Queensland with over 28 years experience and a pedigree to match he brings a wealth of first class dining and catering talent to your table.
Why Choose At Your Table Catering?
Catering Articles From our Blog