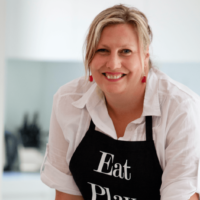 Anabelle Rivers
5 reviews
5.0
Anabelle spent the 10 years after leaving school travelling and cooking all over the world, as well as running a highly successful catering and event company in Sydney. Now Annabelle has relocated to settle close to her family in the picturesque snowy mountains of New South Wales.
Anabelle is a huge advocate of only using seasonal, locally sourced produce and she loves to cook fresh, delicious and healthy food. This keeps the menu changing in tune with the seasons.
Anabelle's generous approach to life and food, combined with her wicked sense of humour, make here the perfect personal chef to cater for a lodge of skiers hungry from a hard day on the mountain.
Her passion is to create food that nurtures the soul but also satisfies any appetite. Her diligent approach to her craft ensures that everything that comes from her kitchen is prepared with love and care, and is always up to the most deliciously high standard.
Anabelle was Madonna's personal chef for 6 months on her "Who's That Girl" tour back in the 90's – through Eastern Europe and South America – and also made afternoon tea for Queen Elizabeth at Buckingham Palace in 1993, so you're in good hands!
Anabelle can cater for lodges and private accommodation in the New South Wales snow resorts: Perisher, Thredbo, Charlotte Pass and Selwyn Snowfields as well as Cooma and Jindabyne.

Anabelle Rivers
5 stars just isn't enough for the amazing night Anabelle created for us! From initial contact with Ellie to the meal was totally effortless with every attempt from everyone involved to make the booking perfect. Anabelle's cooking was amazing - packed full of flavour and make with love! Thanks team for making our Mums 60th a Birthday to remember x
Alex Newman (NSW)

Anabelle Rivers
Annabelle was great and the food she sourced was delicious. We had a great night and we hope to do this again.
Kylie Ashdown (NSW)

Anabelle Rivers
We had a wonderful dining experience with Annabelle and would highly recommend! The Squid was outstanding! Thank you for an amazing dining experience
Tracey Horne (NSW)

Anabelle Rivers
Chef Annabelle went above and beyond by doing separate food for dairy intolerances and making extra food for my 2 yr old Nephew. Everyone raved about the food and the whole night was fantastic.
Heather Skeen (NSW)

Anabelle Rivers
We all enjoyed the meal Annabelle cooked. The service was professional and prompt. We will definitely be using your service again.
PATTY MARTIN (NSW)