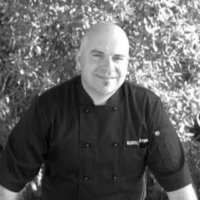 Pete Hilcke
5 reviews
4.8
Pete Hilcke is a renowned Australian Seafood Chef, Author and TV Personality based in Melbourne, Australia. Pete was trained in the Royal Australian Navy before running one of Australia's premier members only club kitchens at the RACV City Club.
Since his Australian TV debut on The Australian Seafood Show, Pete continues his role as The Sustainable Seafood Chef, presenting a number of show across Foxtel and radio, most recently Food To Eat on Footprint TV (USA).

Pete Hilcke
Peter was fantastic from the minute he arrived till the time he left. The food was out of this world and the service was exquisite
George Kovess (VIC)

Pete Hilcke
The chef was engaging, funny and spoke to every dish that he produced. A good personality to have at event such as this.
Samantha Surrey (VIC)

Pete Hilcke
Superb food Great personality Knowledge of food and how to cook it shares with all Provided a great fun night
Rod McQueen (VIC)

Pete Hilcke
We had an absolutely fantastic night - the food was great, the atmosphere was great and Pete and Vicki were great. I would thoroughly recommend Pete and would certainly use him again.
Anne Lawrence (VIC)

Pete Hilcke
Great night, great food & great people. For a couples dinner one would think this may result in an awkward situation however it was the complete opposite with the chef and his assistant being very polite, positive & proffessional.
Zarko (VIC)