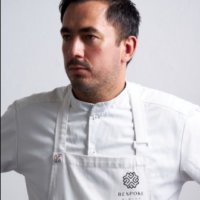 UK born, Chef Rob Doll spent the first 8 years of his career cooking in Michelin starred restaurants in London. Spending a number of years under Gordon Ramsay.
Rob spent time in Japan and Copenhagen before relocating to Sydney and working at three hatted Momofuku and going on to work at Gastro Park and Est. restaurants.
In recent years, Rob has enjoyed providing custom-tailored menus for private clients in restaurants and on super yachts throughout Australia.
Rob combines his passion for design and creativity with strong foundations in high-end gastronomy to deliver the unique culinary experience.