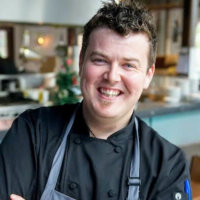 Tony Moss
9 reviews
4.9
Young and precociously talented, Tony Moss has set out to create dining experiences wherever he may be. Born in Napier, Hawkes Bay in New Zealand, Tony was based on Waiheke Island in Auckland's Hauraki Gulf for the past 9 years. After consulting in Shanghai he is now settled in Melbourne, Australia.
After finishing his London City & Guilds Diploma in Professional Culinary Arts in 2004, he won medals at the NZ Culinary Fair, got a scholarship to study from the Restaurant Association of New Zealand, and completed an internship at Heston Blumenthal's The Fat Duck (the world's number one restaurant in 2004) in London, just to name a few achievements.
Tony has gained an international reputation for creativity and flair whilst using simple ingredients and twisting them with a little bit of Moss Passion. He has worked at the prestigious Te Whau Vineyards, headed the team at Stonyridge (world famous for LaRose Bordeaux Blend), created beautiful dishes at Vidal Wines in Hawkes Bay, opened the new Skinny Sardine Bar on Waiheke, and pushed Palm Beach Clubhouse into the Metro Top 50. Tony now works for Hilton Worldwide in the new DoubleTree by Hilton Melbourne's signature restaurant, Platform 270.
Tony strives to involve himself in all things culinary, and is always open to chatting about your next culinary experience.

Tony Moss
We engaged Tony Moss to provide a 60th birthday family dinner (11 guests). Tony's three course menu was a difficult selection from his excellent wider menu offering but I am extremely pleased with our choices and the quality of the food and presentation. Tony also contacted me to offer a variation to the menu when he was offered a fresh seasonal alternative. This gave a very positive feeling to the engagement. On the night, Tony was charming, personable and engaging but not obtrusive. He was ably assisted by Laura who was equally engaging. I highly recommend Tony for anyone considering a private chef.
Paul Greenhill (VIC)

Tony Moss
Tony was friendly, professional and explained each course and where the food came from. The food looked sensational and tasted brilliant.
Sue O'Reilly (VIC)

Tony Moss
Tony was absolutely fantastic - the food was delicious, served beautifully and cooked every so seamlessly in our home.
Lihini Haysman (VIC)

Tony Moss
We had a wonderful night, Tony and our waitress D arrived early. Food was great and the service was outstanding.
Veronica (VIC)

Tony Moss
The appetisers were wonderful and the meal was great without being amazing. the petit fours were very ordinary which was a bit of a disappointment, but I am sure next time we can work together more to improve on that.
Sue Lord (VIC)