Whether you are organising a dinner party, cocktail reception, specialised event or anything in between; 'At Your Table' Brisbane can provide bespoke menus, drinks and service to match your theme, location and budget. We ensure that your event runs flawlessly – exceeding the expectations of you your guests. Our Brisbane Chefs have years of experience under their belts boasting knowledge from leading restaurants and hotels worldwide, having catered for events of all types and sizes. Our menus are custom written by each individual chef to provide excitement and variance in style, providing the most distinctive and personal service in the market.
We are able to adapt a catered party package to match your needs. We pride ourselves on our flexibility and ability to create such a unique experience, working with only the finest Chefs and only the freshest ingredients.
Brisbane Catering
Chef Darrin Tunstall leads the way with 'At Your Table's' Brisbane Party and event catering.
Whether you need a seasonal, bespoke and skilfully prepared menu for your Wedding, next corporate event or cocktail party Darrin and 'At Your Table' will bring the goods!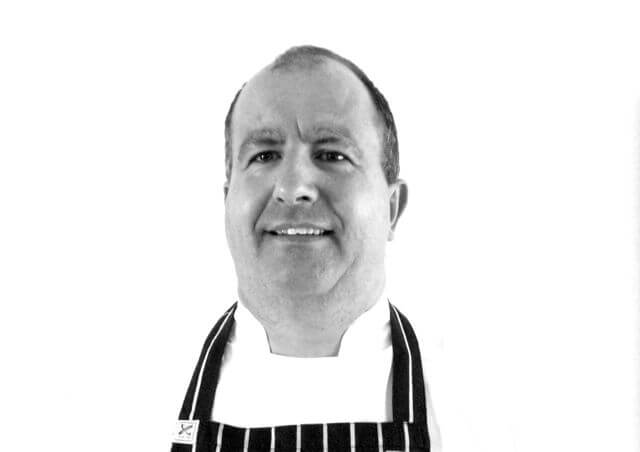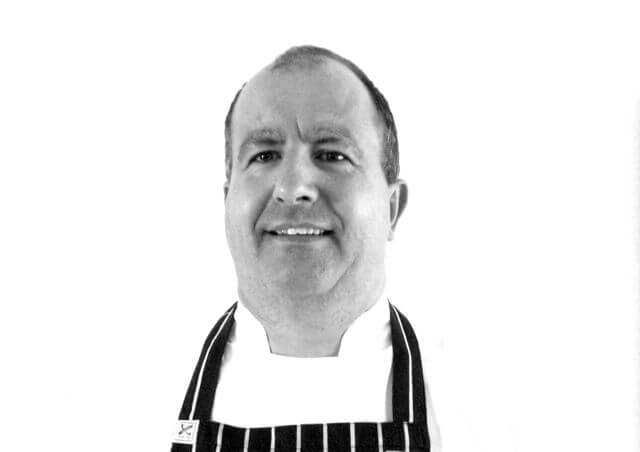 Darrin Tunstall is Queensland born and bred. He has over 28 years' experience in the chef industry.
He completed his formal Chef Qualifications at 29 Murray Street – an exclusive Brisbane Wedding Venue.
Recently Darrin worked at leading venues throughout Brisbane and interstate including Queensland Parliament House, Doomben and Eagle Farm Racecourses, Brisbane Entertainment Centre and also personal catering to Celine Dion, Elton John, Andre Reiu and Pink.
Darrin was also extensively involved in the Athletes Village at the 2006 Commonwealth Games and was catering for up to 10,000 people a day so he is more than comfortable on working with big numbers.
Currently Darrin operates his own catering services at some of Brisbane's leading top GPS schools.
Passionate about the food and delivering the highest level of service Darrin loves spending time searching for the freshest and most seasonal ingredients. When he finds time he also loves spending time in the ocean and being out on the open road.
Darrin was very efficient and prepared for the event, and was happy to find his way around the kitchen. The food was beautiful and he went over and above what was expected.
Food: ***** Service: *****
Brittany Joppich (QLD)
Excellent, excellent, excellent. Darrin, Josh and David were all fantastic and dealt with my guests who were of ranging ages with respect and decorum.
Food:***** Service: *****
Nicola Stubbings (QLD)
Darrin was great! Very easy to talk to, very comfortable talking while he was cooking. The meal was beautiful and I would select Darrin again! Really couldn't fault the night, a great wedding anniversary dinner.
Food: ***** Service: *****
Lyn Leyendeckers (QLD)
Whether its a special birthday, an engagement, a baby shower or an exclusive dinner party for friends we are able to customise menus to suit your needs.
Its your special day and professional bespoke wedding catering service like ours is just what you need to make everything as perfect as you have dreamt about.
Do you need some decadent bites to serve alongside some champagne and at an intimate party or are you hosting an exclusive casino night with delicious canapés and cocktails? We have options for all!
Hosting a High Tea is great option for a birthday, anniversary or just for a close gathering with friends. We let Our luxurious High Tea menus do the talking!
We offer a high level of creativity and diverse innovation when it comes to corporate catering. We can offer everything from boardroom lunches to catering for team building weekend packages.
If you require any more information regarding our catering services in Brisbane, please do not hesitate to contact us,