Create an exceptional Airbnb experience

More than just a place to stay, Airbnb experiences are a whole package for those looking to explore true local flavor. Planning a food and beverage experience will let you enjoy relaxing and dining in while still tasting the best of local cuisine. Whether you are traveling solo, on a couples getaway, or with a group, there is a food and beverage Airbnb experience that can be tailored to fit what you need.

There are a few different ways you can bring a bespoke, private dining experience to your stay. Read on to learn more about what kinds of experiences you can create, how to select your menu, book your chef, and get it all set up with your host.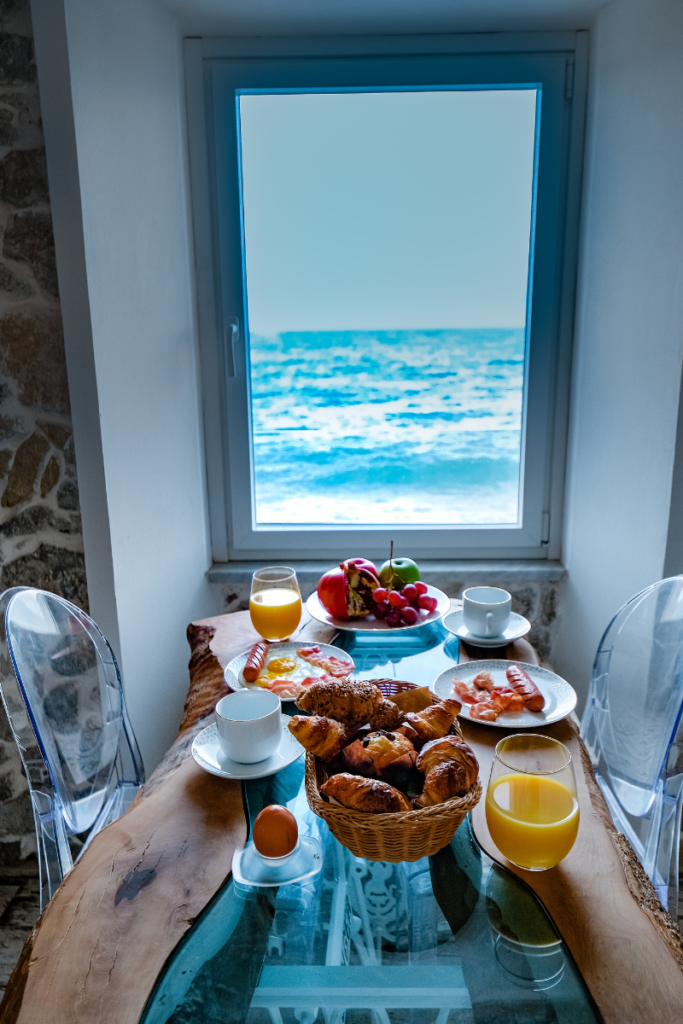 Different types of food and beverage experiences

Food and drink are among the most popular Airbnb experiences that people book for their getaways. One of the reasons people love it so much is because they get to enjoy restaurant-quality meals without having to do more traveling once they get to their destination.
Once you arrive at your rental, you can truly settle in, unpack, and relax knowing you have booked a world-class private chef to prepare amazing meals for you and your guests. Here are some popular food and beverage air bnb experiences:
Cooking classes and market tours
Virtual cooking classes
Virtual wine tastings
In-home wine tastings
Local food and wine pairings
Private chef at-home dining experiences
VIP tastings
Meal prep for your Airbnb stay
When to hire a personal chef for your Airbnb

The best time to start planning to hire your personal chef for your stay is 3-4 weeks before you plan to stay. Booking your private chef a little further out will ensure that you get the pick of the chef you want in the location you are renting At Your Table private chefs can create the perfect Airbnb dining experience for you.
You can also start searching for experiences by location and type. If you are looking to have a food and dining experience in Australia, you can search in areas like Brisbane, Melbourne, Perth, Port Douglas, and Sydney. Each of our chefs brings their own flavor and style to your table. You can view some of our chef's individually designed menus here.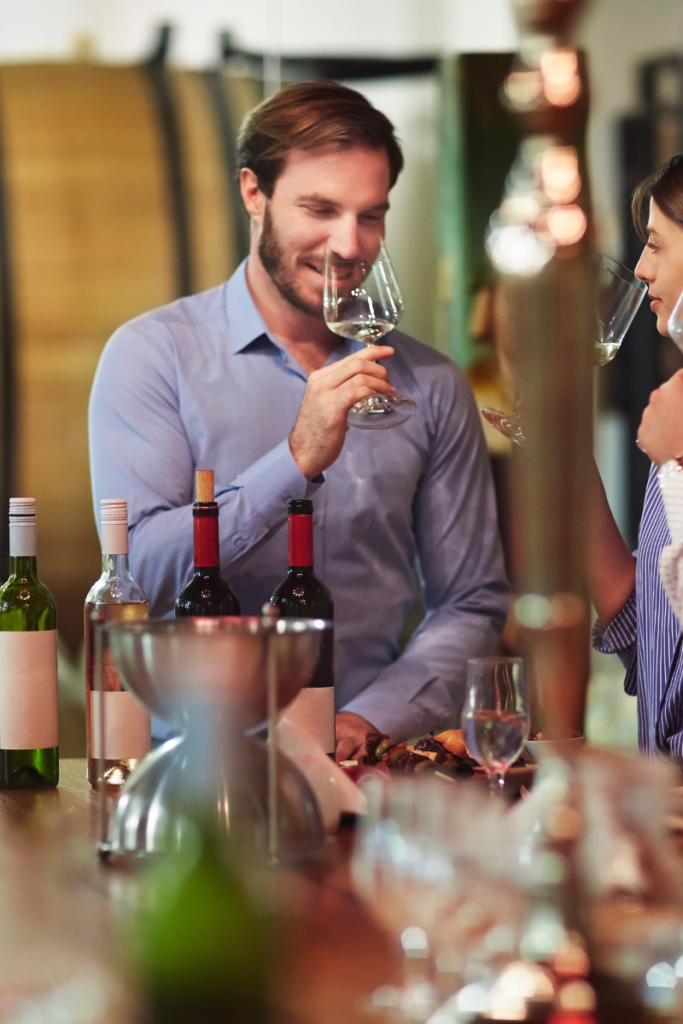 Options for your Airbnb dining experience
Whether you are entertaining guests, traveling with your family, or planning a romantic weekend at your airbnb rental, hiring a private chef to cook for you is an amazing addition to your stay. You can hire a private chef for a day, or for a weekend. However you choose, this experience will elevate your airbnb stay to the next level. Here is what you can expect from At Your Table when you book any of our chefs for your airbnb stay.
Private chef experience
Our personal chef experience will have wait staff and a chef at your airbnb to cook and serve a meal that you choose from one of our amazing menus. We caater to parties from 2- 100+. Complete clean up of your space is always included in our personal chef packaging.
We offer canapé functions, high teas, buffets, 3 course menus or 5 and 7 course tasting menus. Have something else in mind? Reach out to us and we can customize and experience for you.
Chef's Table Airbnb experience
The chef's table is a more interactive experience. You and your guests will have an opportunity to interact with your chosen personal chef as they prepare tastings from a variety of dishes and flavors.
This experience is perfect if you are looking to have a tasting experience that is both delicious and exposes you to new and different ideas and knowledge of tastes and styles of cooking.
An in-home wine tasting experience
This one-of-a-kind experience is an ideal way to expand your knowledge and enjoyment of wine in a relaxed, informal space.
You'll learn tips for choosing, serving, and tasting wines, all in a fun and relaxed environment. Our in-home wine tastings are an interactive experience, questions are always welcome
*We also offer the option of customizing your tasting, for example, reds only or just sparkling.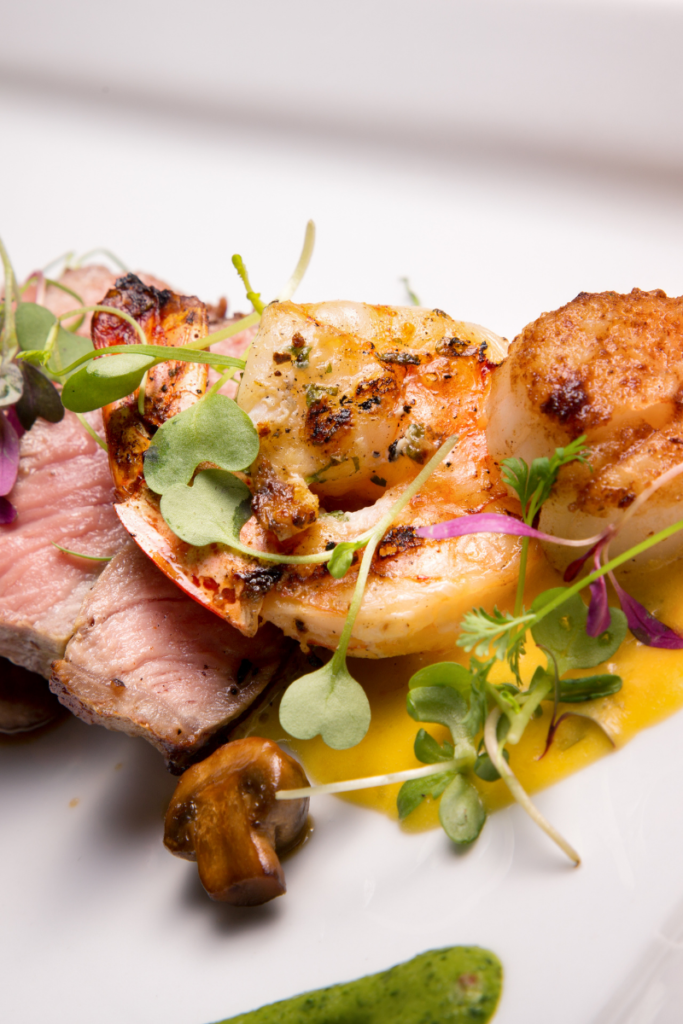 How much does it cost to hire a chef for a day?

Most people are truly surprised at how affordable it can be to hire a private chef for a day. Prices vary depending on the experience you choose- here are some popular packages and their price ranges:
Private chef experiences start from just $89 per person (2 person minimum)
Chef's table experience starts from $89 per person (minimum 2 people)
In-home wine tastings start from just $59 per person
5 Steps to hiring your personal chef
Once you've decided you want to book an Airbnb experience, you'll want to ensure that your host is licensed to host food and beverage experiences at their property. If you know going into your booking that you want to have a private chef come and cook for you, it's a good idea to check with your host ahead of time to see what options you have.
1.You may have the option to let your host book your at-home private chef experience for you, or you may be doing the booking yourself. If you are hiring your personal chef, these steps will help you along in the process. Always be sure to clear bookings with your host so they know who will be coming in and out of their property.
2. You should plan to hire your personal chef for your Airbnb experience 3-4 weeks before your rental date so you can have your pick of the best chefs.
3. When you are planning to hire your personal chef for your rental, thinking of the meals you and your guests will be eating at home will be your starting point.
4. Once you have chosen your Airbnb let your chef from At Your Table knows any details that you can so they can prepare to cook in the space that is available in your rental. Share what the kitchen is like, stove and refrigerator available, as well as cooking equipment like pots and pans that are already there.
5. When discussing your menu, you might want to ask to incorporate some local cuisine or a specialty that your chef has on their signature menu.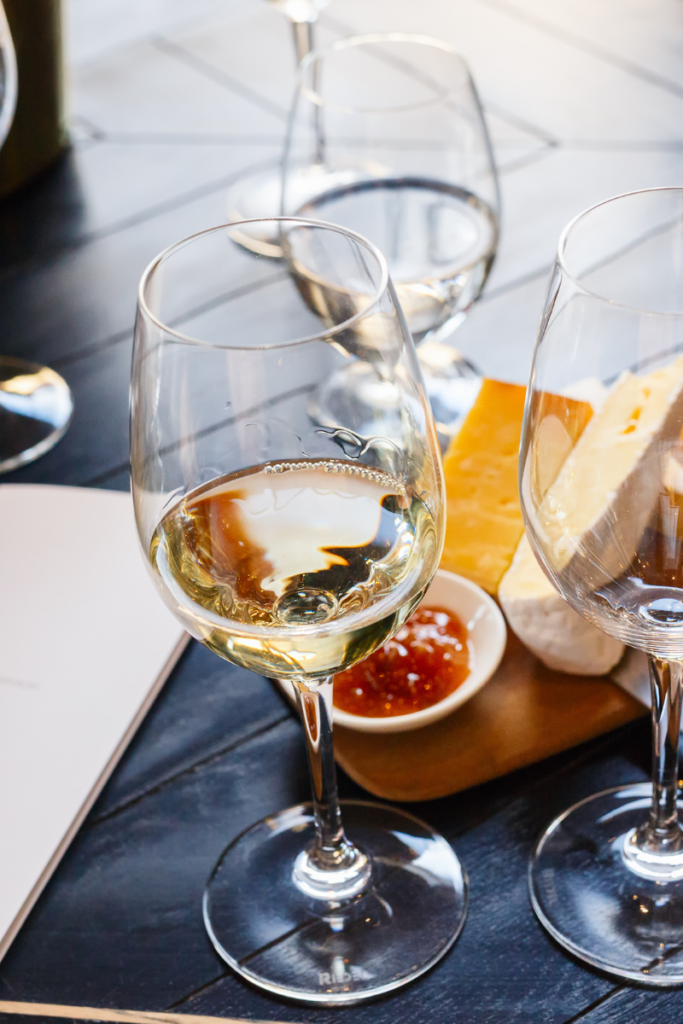 Why you should hire a personal chef for your Airbnb experience
A vacation is not truly a vacation if you have to plan your meals, shop, cook, and do dishes all weekend. Hiring a personal chef for your Airbnb will let you enjoy delicious, restaurant-quality food while you relax in your getaway home.
Aside from the benefit of having someone cook and clean up while you are at your rental, you will also be elevating your vacation experience. When you hire your personal chef in Brisbane, Melbourne, Perth, Port Douglas, or Sydney you will be adding the experience for you and your guests to taste foods and menus that you might not have while you are at home.
Relax, sip, taste, and enjoy your stay
Travel and dining have changed so much over the past year. A new normal continues to emerge as people travel, dine, and vacation differently than ever before. Airbnb experiences were a huge deal in 2020 and they only continue to grow in popularity. These experiences offer the best of both worlds- the ability to experience the local food and drink culture, paired with being able to stay in a smaller intimate setting. Ready to learn more? Contact us and let's chat about setting up your next amazing meal.