Not only do we offer the leading personal chef service in Sydney, we now provide a range of catering services able to suit your needs with no event too large or too small.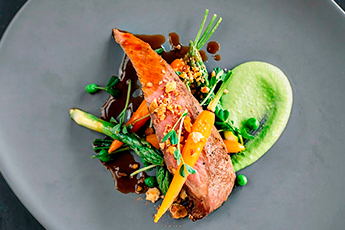 Whether you are organizing a dinner party, cocktail reception, specialized event or anything in between; 'At Your Table' will provide bespoke menus, drinks and service to coincide with your theme, location and budget. We aim to ensure that your event runs flawlessly – astounding your guests with the utmost degree of excellence.
Our Sydney Chefs have years of experience under their belts boasting knowledge from leading restaurants and hotels worldwide, having catered for events of all types and sizes. Our menus are custom written by each individual chef to provide excitement and variance in style, providing the most distinctive and personal service in the market.
We are able to adapt a catered party package to match your needs. We pride ourselves on our flexibility and ability to create such a unique experience, working with only the finest Chefs and only the freshest ingredients.
Clancy Atkinson
Clancy now offers event catering packages alongside the 'At Your Table" personal chef service.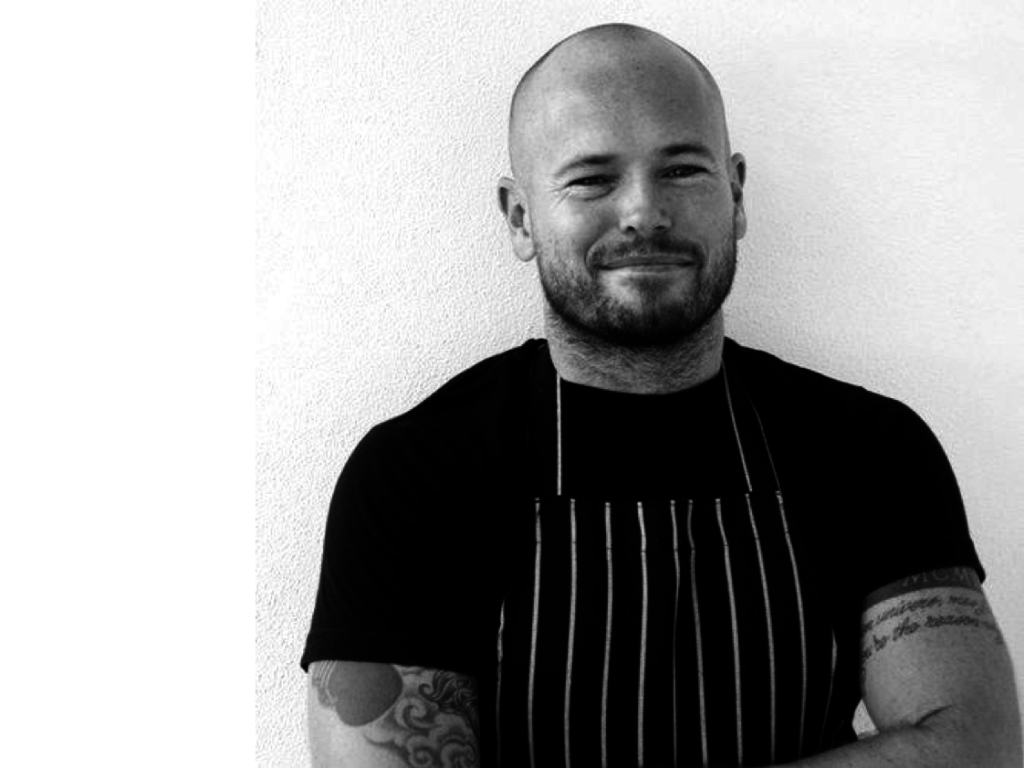 Clancy is a Sydney based chef, food writer & stylist who passionately encompasses all aspects of the food industry.
Clancy's food and recipes have been featured in such publications as Gourmet Traveller, Feast, InStyle Magazine, The Wentworth Courier and The Daily Telegraph. He learnt his trade working under several Michelin starred and high profile chefs before completing his training in Brisbane under "one of Australia's greatest chefs" former Versace Executive Chef Russell Armstrong.
Clancy and the waitresses provided a wonderful meal and truly memorable occasion for us.
Food: ***** Service: *****
justin evans (NSW)
Clancy was excellent. Menu was perfect and catered for all tastes. He was lovely as a person, and had the right amount of time spent in the kitchen, versus sharing a little bit about each of our dishes. He was happy to join in the chat when invited, and disappeared to cook when required also. Would definitely hire him again – perfect person to have in your home. I was really impressed. The guests I had that night are people that we do regular degustation with 3 x per year, and we have this fun things where we score each restaurant. Clancy won the scoreboard for 2014! Excellent.
Food: ***** Service: ****
Emma Hogan (NSW)
Excellent Chef, food and relaxed dinner – we would have Clancy again – he was excellent.
Food: ***** Service: *****
James Hunter (NSW)
Philip grew up in the Eastern Suburbs of Sydney, to parents of Egyptian/Italian Descent.
Surrounded by food, his passion for the hospitality industry grew which has lead to his colourful 23 years within the industry.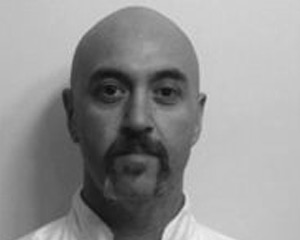 Philip has worked in some of London's most reputable establishments such as The Metropolitan Hotel Hyde Park and The Savoy Hotel's sister restaurant- Simpsons on the Strand, as Executive sous chef, with a brigade of 43 chefs. Philip has also spent time cooking for members of parliament and numerous celebrities amongst many other catering events.
With inspiration from France, Singapore, Malaysia and of course Australia Philip's menus boast vibrancy paired with classical cooking.
He now also provides event catering with 'At Your Table' in and around Sydney.
We couldn't be more happier. Phillip was not only excellent with the food but with the guests also, social skills are outstanding and we would definitely have him again and highly recommend to others. Thank you so much Phillip.
Food: ***** Service: *****
Brett and Nat Babicci (NSW)
Calm, professional, creative!
Food: ***** Service: *****
cecilia martinek (NSW)
With our unique choose a chef service, we are able to offer a fully customised package to suit the; needs, budget and requirements for any event. Our attention to detail and flexibility help us offer the most premium catering service Sydney has to offer.
We operate using the freshest local, in season produce available and employ only the finest chefs to create the perfect experience for our clients.
Whether its a special birthday, an engagement, a baby shower or an exclusive dinner party for friends we are able to customise menus to suit your needs.
Its your special day and professional bespoke wedding catering service like ours is just what you need to make everything as perfect as you have dreamt about.
Do you need some decadent bites to serve alongside some champagne and at an intimate party or are you hosting an exclusive casino night with delicious canapés and cocktails? We have options for all!
Hosting a High Tea is great option for a birthday, anniversary or just for a close gathering with friends. We let Our luxurious High Tea menus do the talking!
We offer a high level of creativity and diverse innovation when it comes to corporate catering. We can offer everything from boardroom lunches to catering for team building weekend packages.
If you require any more information regarding our catering services in Sydney, please do not hesitate to contact us,