If you could help the ocean replenish some of its stock by simply asking a few questions, would you?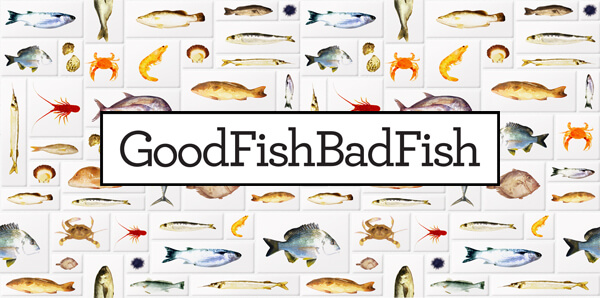 This week we are taking a look at sustainable seafood. Sadly, the truth is, Seafood stocks are diminishing worldwide! Does this mean we should all stop eating seafood?
Well no not necessarily, but what we should do is take a responsible approach to what we do eat, and where we buy it from!
"By choosing sustainable seafood that comes from well-managed fisheries, you send a message up the supply chain (to chefs, retailers, wholesalers, farmers and fishermen) that responsible fishing is a viable and a necessary part of their industry. It supports those already doing the right thing, and encourages those who aren't to change their practices"
(Courtesy of the Good Fish, Bad Fish website)
'At Your Table' Believes in sourcing sustainable seafood and would like to help inspire you to do the same!
Often for the at home cook hosting a dinner party or cooking for someone special, introducing a new unknown complex piece of seafood is intimidating. This week we are going to try and help you overcome that fear, impress your next dinner guests with a fresh approach and, all for the right reasons.
Next time you go searching for that same piece of fish you always buy, take a deep breath and ask the Fishmonger for help. Don't worry, they are not going to scale and fillet you! Ask them what's in season for a sustainable alternative to your usual or inquire about some serving suggestions.
The truth here is that your Fishmonger almost definitely has more proficiency with fresh fish and seafood than you do. They will be able to tell you where it was caught, how to cook it and asked nicely they will fillet, pin bone and portion it for it for you.
There are plenty of delicious alternatives out there, you just have to take the leap. Look to leading restaurants for inspiration, often chefs will try and use something different. Cured Mullet Roe, Sea Urchin or line caught Dusky Flathead are just a few examples. Serving something new is exciting, not to mention saves you money!
Try serving some delicious local oysters to your guests with a glass of champagne as a canapé; you can explain how they naturally filter the waters used to breed young fish in low supply.
When dinner is served you will be left enlightening your guests as to why the in-season Spanish Mackerel tastes so remarkable and why at this time of year it offers benefits to the rejuvenation of our ocean stocks.
By asking these questions you can educate yourself, become more sustainable, inspire and encourage others and together we can support an industry worth supporting.
If you have any questions or queries about your next dinner party or the preparation of a specific piece of fish or seafood, please leave a comment below,
Next week will be the final episode in this 3 part sustainable series where we will take a look at tips for choosing ethical meat.
Chris Wright
15/06/2019