High Tea catering is an elegant way to celebrate any occasion from baby showers to weddings.
A High Tea party with delicious food creates a lovely environment for your guests, no matter the theme of the event. Select from a range of packages that offer catered High Tea in your home.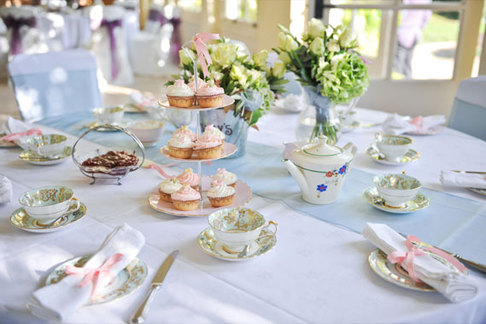 At Your Table makes an art of the high tea tradition . Our sample High Tea Menu includes a selection of fine tea blends and delicious, freshly baked scones that are served with fresh cream, imported preserves, or fresh, seasonal fruit.
Our chefs bring together the best ingredients and recipes. The food they deliver to your kitchen will certainly complement your High Tea selection to ensure your guests have a delicious and memorable experience.
Simply contact us and we will tailor a fantastic menu package to meet the requirements of your occasion.
High Tea Catering Service
High Tea Service for Smaller Events
Have fewer than 25 guests? At Your Table offers amazing High Tea service to smaller groups for $59pp. Waitstaff, styling, crockery, and cutlery will each come at an extra charge.
We will be happy to create a custom package for your special event.
Let us show you the package options for canapé events, high tea parties, buffets, 4-course meals, 3-course meals, or 5 and 7-course tasting menus.
If you have something else in mind, please contact us. We can adjust any package to meet your special requirements.
At Your Tables Delivers Mobile High Tea Service to events in:
High Tea Locations
We service: Sydney, Melbourne, Perth, Brisbane.
High Tea Style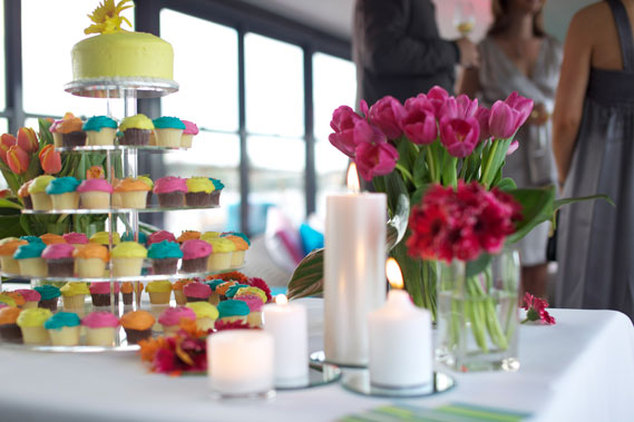 In addition to providing a superb offering of sweet and savory treats and high-quality teas, our team will decorate and style your home or venue to make sure your special party looks perfect, no matter the theme.
We supply and set beautiful teacups and saucers, divine dinnerware, silver cutlery, crisp napery, and table decorations. Your delectable High Tea selection will be served on elegant three-tier silver stands.
Don't serve your guests regular kitchen teas at your next event. At Your Table's High Tea service will make any event a memorable one. We are looking forward to catering for your next corporate event, birthday party, company event, or bridal shower.
Please let us know how we can deliver a special day or night to you and your guests.
Why Hire At Your Table for High Tea Catering in Australia?
At Your Table has been servicing Australia with customized, in-home catering since 2008. Our High Tea caterers are professionally trained to provide impeccable tea party service and educated on the nuances of High Tea traditions.
At Your Table offers mobile High Tea in a box. You don't have to worry about decorating for your event, ordering table settings, or cleaning up afterward. When you select At Your Table as your High Tea caterer, we will handle every detail, so you only have to worry about enjoying High Tea in your home with your guests.
Your High Tea service is coupled with delicious treats that have been freshly prepared by our expert chefs. If a guest at your catered tea party has an allergy or restriction, our chefs will do their very best to accommodate.
Tips for Planning High Tea Parties at Home
Whether you're looking for morning tea service or catering for afternoon tea, At Your Table can deliver what you need. But there are a few things you can do to help make your catered tea party the best it can be!
Mail formal invitations to your guests. High Tea service will add a touch of elegance to any event. Inform your guests that there will be High Tea in your home, and you would be honoured by their attendance
Offer sweet and savoury treats. We have an impressive selection of freshly baked goods to pair with your High Tea box delivery. Selecting both sweet and savoury options will please all guests that attend your mobile High Tea event.
Have caffeine-free options. When you select the blends of tea that will be served at your catered High Tea party, be sure to include a caffeine-free option so every guest can enjoy a fresh cup of tea.
Consider the ambiance. If you'd like, At Your Table will take care of decorating your High Tea party at home. You may want to create a playlist to add to the ambiance of the event or utilize our mobile High Tea catering at an event venue.
What is High Tea?
The tradition of High Tea was born in England in the 1840s. Duchess Anna of Bedford would get hungry around 4 o'clock in the afternoon and ask for a tray of tea and treat to be brought to her room. Eventually, it became an English custom and then an elegant social event.
Over time, the custom trickled down to the working class. High Tea would be served at the end of a workday, around 5 o'clock in the evening. It consisted of heavy meals that are similar to today's dinners.
At Your Table puts a modern spin on traditional English High Tea with our High Tea Delivery service and catered High Tea Parties. We strive to help you throw a fashionable, delicious, and memorable event that will please your guests.
Get in Touch
At Your Table brings High Tea to your door. Contact us for more information about High Tea at home in Melbourne, Sydney, Perth, Gold Coast, Sunshine Coast and Brisbane.