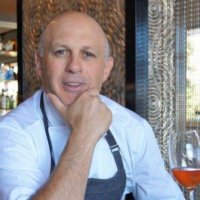 Francois Morabito
4 reviews
5.0
Francois is a French chef with over 30 years of experience, who settled down in Perth in 2013. At 15, he started studying at a hospitality school in Alsace, the French region he was born in. He went to study at the most prestigious Chef School, l'EcoleSuperieure de Cuisine Francaise in Paris. He then worked for several Michelin star restaurants in Paris and then returned to his hometown to open his first bistro restaurant in 1997 in Strasbourg. A few years later, he opened a catering business and then a second fine-dining restaurant, L'Atelier du Gout (Workshop Taste).
When he arrived in Perth, he began working as a Head Chef for Alain Fabregues, the well-known owner of the Mundaring Loosebox restaurant. He launched his company My French Voyage in 2018 to offer intimate gourmet tours in the regional towns of France and make customers discover the real France. Then, he shared his love for delicious food with customers of his private catering events.
He has extensively travelled over the years, which has helped him appreciate the different cultures and types of cuisines. Therefore, even though he specialises in modern French cuisine, he is knowledgeable in Italian, Spanish, and various types of Asian food.
His goal is for guests to have a unique experience which surpass their expectations and fulfil their desires. Guests are more than welcome to share their wishes and he will do his best to make them come to life.

Francois Morabito
Chef provided excellent food and service. All enjoyed the meals and atmosphere created by the team.
Allan Reid (WA)

Francois Morabito
Fantastic service and beautiful food. Everything was perfect.
joshua rietdyk (WA)

Francois Morabito
A birthday lunch to remember. My husband, myself and our guests thoroughly enjoyed our lunch experience with Francois and Camille for his 50th birthday. Francois was exceptional in his professionalism, his menu and the meal on the day was loved by all. I can't fault the process or the outcome and am very happy. I sat back on the day and relaxed. Five star for sure.
Nicole Grimley (WA)

Francois Morabito
A fantastic degustation experience with Francois and Nikita. Every course was to die for, beautifully presented and set up by Francois and silver service of the food and wines by Nikita, a great team. We had nothing but positive feedback from our guests, we would definitely do it again!
Wendy Pearce (WA)