The way you set your table will depend on what kid of dinner you are having. Formal and casual dinner party table settings can look very different. Here are some tips and tricks for how to set your table for any occasion.
General rules for table settings
The first thing you will want to do when you start to think about your table setting for your next dinner party is whether you are having a formal or casual meal. While you can really play around with your accessories, when you are setting your table for dinner there are two different ways to set it depending on the level of formality of your meal.
Consider your menu
Depending on what kind of meal is being served, you may want to adjust your table settings to suit. If you are doing a full plated dinner, the classic formal or casual table settings will work. If you are doing small plates, buffet, stations, or a tasting menu you will want to set your table accordingly. If you need some ideas to get you started you can contact us here and we can help get you started.
How to style your dinner party table
When you are styling your dinner party table, whether it be formal or informal, you can really use this opportunity to let your personal style shine through. Once you have the basics of each type of table setting down, you can add in accessories and personal touches that will make your guests feel special.
Dinner party Linens
Tablecloths and placemats are the way to bring in color and texture to your dinner party table. If you are going neutral, switch up the textures of your linens on the table to add in layers and interest. Your napkins are another opportunity to bring more depth to the style of your dinner party table.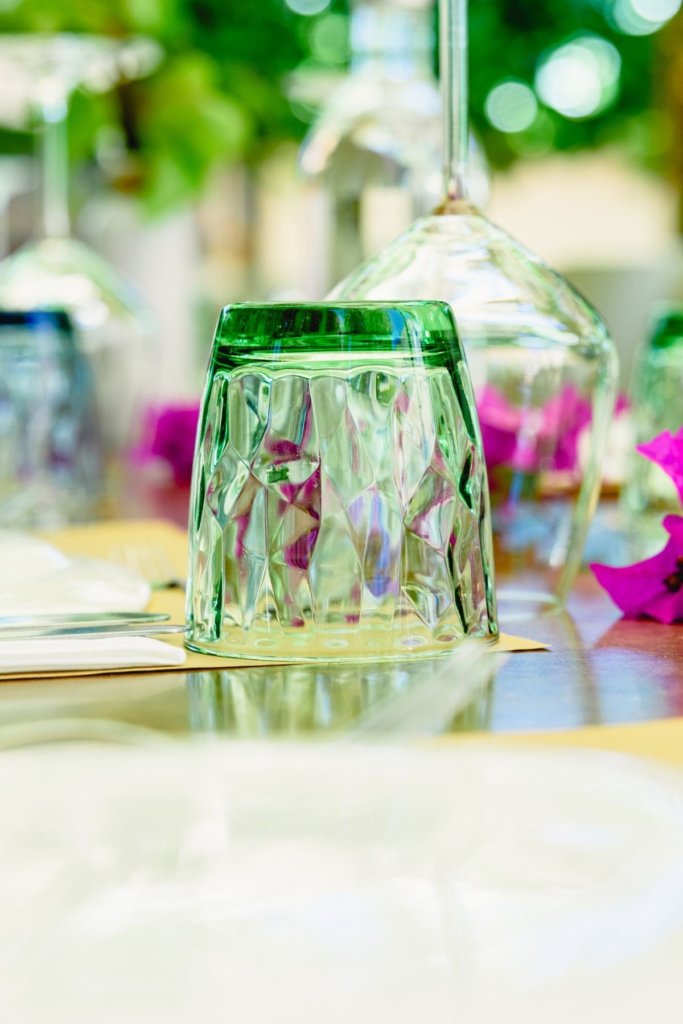 Plates and glassware
You can really play around with your glassware to create a specific feel to your dinner party table. For a vintage and boho vibe, you can use mixed styles or even colors of glassware. For something more formal but still full of character, consider mixed styles but in one unified color.
Special cutlery
Serving oysters? What about lobster or snails? While it's not completely necessary to provide this specialized cutlery for these items, adding them to your table settings is a nice touch and can make these specialty foods feel even more special.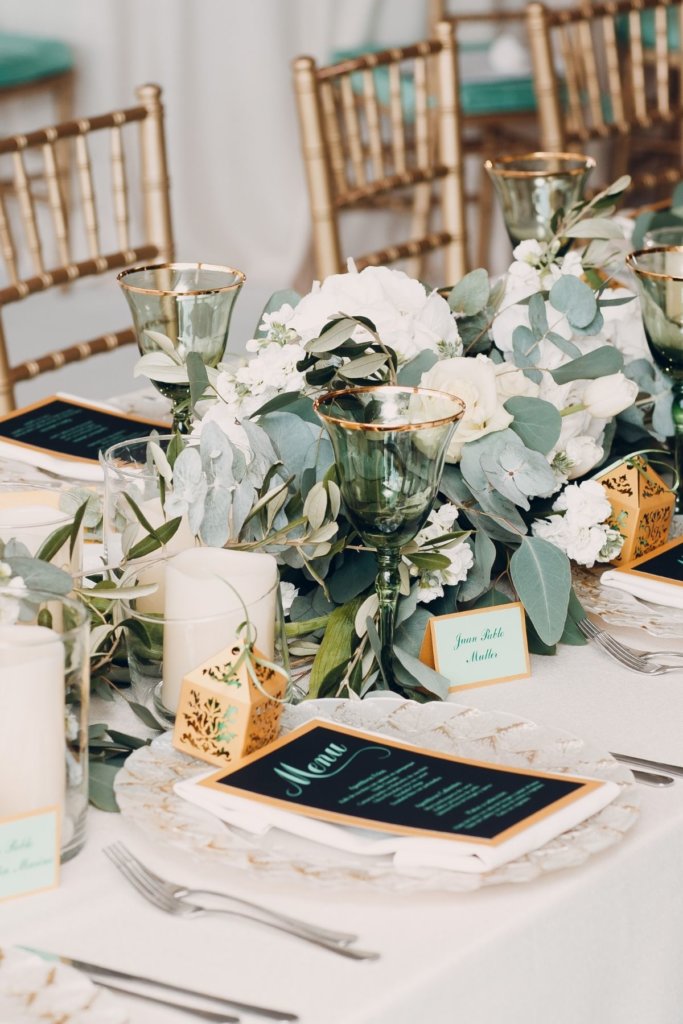 Accessories for your table
Here is where you can really add in serious style. Candles, napkin rings, placeholders for name cards, and flowers- all of these things complete your dinner party table setting. Try to stick to a color palette so no matter how you mix things up you will end up with a cohesive and intentional look to your tabletop. One very important thing to remember when accessorizing is to always let the food shine and don't block your guests' views across the table with oversized flowers or other arrangements.
Setting your table for your next dinner party
When you book one of our personal chefs for your next dinner party, you will be able to set all of your attention to creating a beautiful table setting as our chefs will take care of the rest. From prep to cooking to clean-up, our private chefs will elevate your next dinner party or event to the next level and you will be able to relax and enjoy.