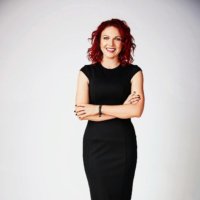 Amanda Lennon
16 reviews
5.0
Amanda's cooking journey began a few decades ago. As a qualified chef she was hungry to learn more about food and publishing. She found her way to the marvellous Pamela Clark, who nurtured her to learn and understand the publishing process of food for several years in the world-famous Australian Women's Weekly Test Kitchen.
Amanda lived by the mantra that food brings people together. For the past 3 years she has been Editor, across recipes + magazine (closed in 2017), editor on Australian Women's Weekly FOOD magazine and director of food content on Woman's Day magazine. She is committed to delivering inspirational ideas, food photography and recipes for all to indulge in, from the beginner to the passionate foodie. She believes that experimenting with food is something for all to enjoy and embrace – and that cooking and eating is all about "balance". That includes anything and everything from fast mid-week meals and in-season produce, to easy entertaining and decadent baking. Of course, that also includes recipes for those with food intolerances, so no-one is left out.
What food means to Amanda. Food is her friend. She believes she has a budding relationship that just keeps on growing. From good old-fashioned family classics that muster up nostalgic memories of her childhood (like her mums slow-cooked corn beef with white sauce!) to trending cupcakes that she just can't devour fast enough!
Amanda's favourite pass-time is wondering the aisles of supermarkets-discovering new products-and finding inspiration with flavour combinations to pass onto friends, readers and family. Food is not just a necessity to her, it's the essence of her being and a brilliant evolving partnership that feeds her inner child daily. She encourage everyone to find this friendship, because it will always bring joy, gather friends and create memories.
Amanda has had a lengthy food history, from qualified chef to food editor, food director and now editor on many food titles in as many as 25 years. Her food journey is always changing, she loves change, she is inspired by change and will always be dedicated, committed, loyal and supportive of any brand she works on. She is honoured to be part of Australia's food industry. From building digital platforms involving food to her monthly cooking segment on channel TEN, studio TEN, the evolving world of food just keeps getting better!

Amanda Lennon
We engaged Amanda's services for my mother in law's 80th birthday dinner. Everything was just perfect. Amanda's "modern Australian menu" was delicious (and happily tweaked for dietary requirements). Everything ran so smoothly and Amanda is so lovely. My mother in law had a wonderful evening. Highly recommend!
Katie (NSW)

Amanda Lennon
Amanda was so wonderful when I engaged her for her 3 course Modern Australian menu for 3 guests and I. The food was so delicious, and she was so lovely to have around. Looking forward to planning another dinner so that I can book Amanda again,
Yvette (NSW)

Amanda Lennon
Amanda was so lovely and her food was amazing. The wait staff, Natalia and Ania, were also incredible and the combination of these 3 wonderful women made our night so easy. Tummies were full, drinks never empty and all dietary requirements were catered for with ease. A truly wonderful experience.
Kristy Bryks (NSW)

Amanda Lennon
Amanda was amazing and her menu selection and food was delicious. We would definitely do this again.
Victoria Raymond (NSW)

Amanda Lennon
Amanda Lennon was amazing! The food was impeccable, the best food I have had at a restaurant in a long time. It made for a wonderful and relaxing night. I recommend it to everyone. I will definitely have Amanda back again. Jo was great too.
Sally McGhee (NSW)