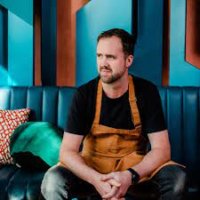 Andrew Barkham
1 reviews
5.0
With over 28 years experience cooking in high end restaurants across London, Melbourne, Sydney and Perth. Covering Asian, modern Australian, British, and French cuisine Andrews field of expertise in kitchens is huge.
Completing college in Southampton in GNVQ in Hospitality and Catering levels 1,2, and 3. Andrew moved to London where he started working at City Rhodes which was led by the now late celebrity chef Gary Rhodes. After a 3-year stint Andrew took a brief stop at Number 1 Lombard Street working with Herbert Berger. Before finding himself back with Gary Rhodes at Rhodes Twenty-Four where he worked through the rankings to become Head Chef at the age of 30. After moving to Australia in 2012 Andrew has worked for many top Chefs including Justin Wise, Ross Lusted, and Andrew McConnel all working as head Chef.
In 2020 Andrew moved with his family to Perth and took up residency at QT Perth as Executive Chef. In 2022 Andrew joined Vesco Foods as an Innovation Development Chef and is able to provide personal chef experiences for the people of Perth.

Andrew Barkham
Delicious!! Everyone was delighted with their meals, looked beautiful tasted even better. Very happy, Andrew was terrific.
Vania Flood (WA)