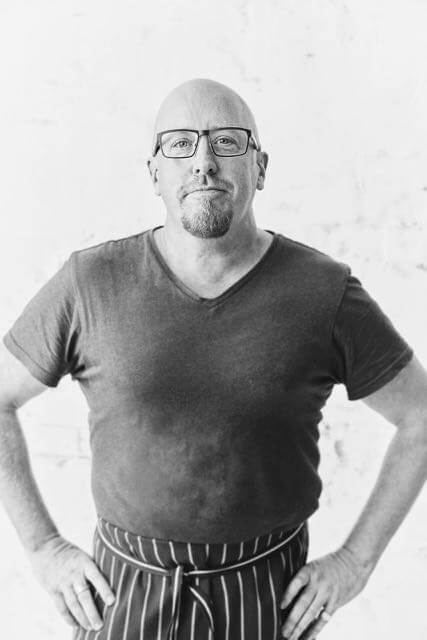 Years of living in Europe, particularly Italy and France, deeply influenced Jack's romance with food and wine, as well as his approach to cooking and his love for entertaining.
Jack worked mostly in London, in many of it's gastro pubs, as well as Jamie's Italian Piccadilly. His favorite restaurant experience was at Mon Oncle in Paris, a small Italian restaurant in Montmartre, where he worked closely with local producers and markets.
Since being back in Australia he has been Head Chef at The Water Rat Hotel in South Melbourne and now enjoys cooking on a more personal level.
Jack works primarily with locally sourced, sustainable and organic produce. He loves to pair wine with his menus, and he has a vegan menu and raw desserts available upon request.
Book Chef
Testimonials for Jack Guy
Jack Guy provided a fantastic experience of fine dining in our own home. His relaxed and friendly attitude made everyone feel welcome. The food was excellent. Our waitress Ella provided a great and seamless service experience also. Thank you both for an awesome night.

Food: | Service:

David Phan (VIC)
Very friendly & accomodating. Really enjoyed his job & delivered a beautiful meal with a smile.

Food: | Service:

Kara Gibson (VIC)
Jack was great and his food was delicious. He was very obliging with his guests requests. Unfortunately he was left without any wait staff at late notice but was able to plate up and serve in a very timely manner. Thank you for that Jack.

Food: | Service:

Julie Chuck (VIC)
Thanks At Your Table for helping organise a fantastic dinner party for 10 people. You were always quick to respond to my enquiries, made everything easy and also helped organise the table decoration. We look forward to creating another amazing dinner experience with you.

Food: | Service:

Veronika (VIC)
Jack exceeded expectations. He was able to accommodate all dietary requirements and sourced fresh ingredients on the day. During the service, he was engaging but also respectful so it didn't feel strange at all.

Food: | Service:

Brett Tsudama (VIC)
Excellent choice of food, very complimenting.

Beautiful presentation.

Introduced himself and gave us a summary of what we
could expect– very informative and professional.

Food: | Service:

Margaret Judson (VIC)
Jack Guy was great. He catered for a table of 20 people. Everyone at the table commented on the high quality of the food. Overall, we had a great evening and would highly recommend.

Food: | Service:

Estelle Corria (NSW)
On time, well presented and organised and great with our guests in terms of presenting the menu and talking about how he prepares the meals and where he shops.

Food: | Service:

Ben Jesse (VIC)
Jack was perfect – not only was the food delicious, but all of the little extra bits and pieces he thought to bring exceeded my expectations. He was lovely, not intrusive but attentive at the same time (if that makes sense), and the food was amazing. Highly recommend!

Food: | Service:

Renee (VIC)
As per previous email. A most delightful experience and one we will do again

Food: | Service:

Max Coxhead (VIC)