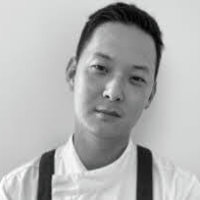 Yoonbo Shim
3 reviews
4.5
Shim was born in Seoul City, South Korea. At the age of 21, he applied to the famous ICIF Cookery School located in Costigliole d'Asti Piemonte, Northern Italy. This was followed by an apprenticeship at the fine dining restaurant Marco Fadiga`s Bistrot in Bologna, Italy. He then moved onto Ristorante ll Sole as commi-chef.
Upon completion of his schooling and apprenticeship in Italy Shim worked many years as a chef in a number of restaurants in Korea, Japan and Australia before moving to Sydney in 2013 where he was the head chef of Criniti's for 5 years.
Shim creates Korean/Australian cuisine using only the best seasonal produce. We are pleased to have Shim as a Personal Chef in Sydney.

Yoonbo Shim
Yoonbo cooked us a fantastic dinner for an early Christmas get together for a few friends. Our waitress May was attentive and could not do enough to help in any way she could. The food was amazing and my kitchen was left spotless. A perfect evening and so much easier than going out. Thank you so much to Yoonbo and May.
Vicki Andrews (NSW)

Yoonbo Shim
Showed up on time, very organised, food was fresh and very good, left the place spotless
Allison Tsao (NSW)

Yoonbo Shim
The 2 chefs were awesome ! The food was amazing and quantity was perfect - all our guests were raving about the food - thank you so much !!! Was a huge success ??
Ali Hatland (NSW)