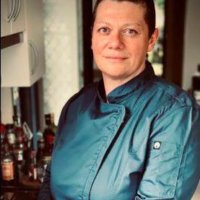 Simona Marini
3 reviews
5.0
Chef Simona Marini has an unparalleled passion for food. Simona draws inspiration from her early life, growing up in her family restaurants and in the country side of Brescia, from Franciacorta to be more specific. A very well known area in the north of Italy where you can get sensational food and wine.
Simona moved to Australia from Italy in 2012. It is in Sydney where she displayed her traditional Italian cuisine as the head chef of a few restaurants in the northern beaches and then moved to Newcastle in 2019
Her favourite memories are shared with her Nonna Lina who taught her the secret to cooking which Simona still preaches to this day "seasonality, freshness and simplicity"
"To enjoy Italian food, one must feel at home"
Simona endeavours to produce delicious food in a relaxing setting reminiscent to that of her Italian memories.

Simona Marini
Simona is a fantastic chef . We also loved her energy and had a wonderful bubbly personality 😍
melissa Hannaford (NSW)

Simona Marini
Simona was simply outstanding for my 50th. Amazing food produced even with dodgy catering equipment at the Estate we had hired. Nothing was an issue and she made us 25 pizza balls for the pizza oven for the next day. A highly highly recommended Italian cook and a genuinely lovely human.
Christian Watts (NSW)

Simona Marini
Simona was exceptional. We had an amazing experience.
Bridget (NSW)