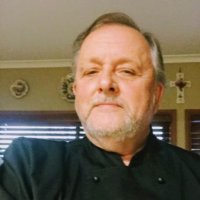 Gerhard Wayd
36 reviews
4.4
Gerhard started his cooking career with a chefs Apprenticeship in Graz, Austria. He always loved cooking thanks to his Grandmother who was an amazing cook.
After working in a 5 star resort hotel Bad Schonau, which had a hatted fine dining restaurant, followed by a 5 Star Vegetarian Health Resort, which was one of the first for that time in Europe, he then went to work as a chef with the prestigious Cunard 5 Star Cruise liner Vistafiord. After 2 years at sea he took on a sous chef position at the seafood restaurant 'Loquats' in Hamilton Bermuda for 1 year. 
He then returned to Austria where he became head chef for a winter season at the prestigious Hotel Sandhof at the Winter Sport Resort Lech am Arlberg.
In 1988 Australia needed chefs and Gerhard moved Down Under, working at the 5 star Southern Cross Hotel in Sydney as sous chef, followed by an executive chef position with Spotless Catering on Groote Eylandt, the largest island in the Gulf of Carpentaria in Northern Territory. This presented him with many new catering challenges – working on a remote island, organising 3 kitchens, catering for over 1,000 meals a day whilst heading up a 40-seat fine dining restaurant for overseas clients and visitors. From there Gerhard took on the executive position for the Novotel Lake Crackenback in the Snowy Mountains, which has an award-winning fine dining restaurant.
In 1998 Gerhard changed direction and started with his family a contract catering company. He operated venues like Castlereagh Boutique Hotel in Sydney, Monkey Bar Hotel in Balmain and he worked alongside famous names such as Master Chef Tony Bilson on his fundraising functions and the Hope Estate Winery in the Hunter Valley.
Gerhard is trained in classical French cooking but likes to mix in a little of his Austrian influences. He has worked as a Personal and Private Chef for the past 5 years.

Gerhard Wayd
The night was spectacular. Chef Gerhard Wayd was magnificent. The food and service was sensational. I would highly recommend. Really was a memorable evening.
Yasmin Mousaei (NSW)

Gerhard Wayd
Gerhard was absolutely wonderful and his choices of canapés were absolutely perfect for our guests with dietary needs not to mention delicious too. Quite a few of our guests have asked for details for the caterers and chef. Highly recommend Gerhard.
Katrina Douglas (NSW)

Gerhard Wayd
Chef was very nice Food was great Waiter was excellent Liked that chef introduced the food Having it cleaned up was great Excellent time Would highly recommend
Leah Pollett (NSW)

Gerhard Wayd
He was so charming and a brilliant chef!!
Simon James-Williams (NSW)

Gerhard Wayd
Chef Gerhard was the consumate professional; customer focused, adeptly overcoming the local parking nightmare, adjusting to our kitchen setup, and smoothly dealing with our delayed start, taking it all in his stride. Of course he also a produced splendid meal with no fuss or drama.
Mark Prior (NSW)