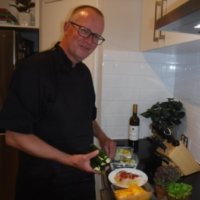 An accomplished culinary professional with over 30 years' experience, Marco qualified in the Netherlands, and trained extensively in Switzerland and stayed there for over 11 years working in 5-star resorts around the lakes and in ski resorts.
He then moved to Australia to open the world-famous Sheraton Mirage resort in Port Douglas, QLD. From there he went to work at sea and has been an Executive Chef for several 5 and 6 star cruise liners for a total of 14 years.
For the past 10 years he has been living in Perth working as a Head Chef.