Caleb's 5 Course Tasting Menu
Poached king prawn, green chilli dressing, spring onion, Sichuan pepper, rice puff
Sousvide salmon with scallop mousse, brioched cauliflower, white wine cream sauce, leek oil
Brickpastry wrapped lambshank, tomato, balsamic, goats cheese
Braised beef short rib, wombok puree, potato confit, roquette, flavoured soy
Chocolate mousse, raspberry, dried greentea sponge cake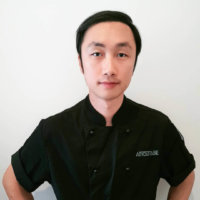 Caleb Song
Due to uncertainty with COVID we decided to do this dinner at home. We ended up being impacted by people not being able to travel and despite not being able to make the changes we wanted the team was always very professional to deal with. We ended up having an amazing evening and the food was absolutely superb (we have menu 1 from the 5 course selection). Caleb also did a great job explaining all the dishes and the kitchen was left perfectly clean.
Tessa Morrison (NSW)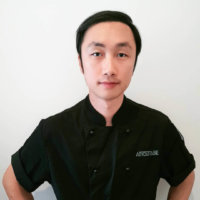 Caleb Song
Thank you Caleb , for presenting amazing food and catering for all. Giving a feeling to the dinner like it was mitchellin star restaurant in our home. Our waiter was amazing . You guys left the kitchen clean and will look forward to seeing you again.
Annabelle Bennett (NSW)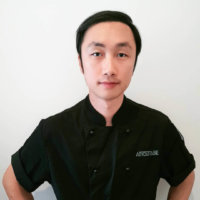 Caleb Song
excellent taste and presentation
michael chapman (NSW)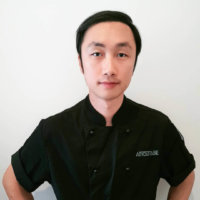 Caleb Song
Caleb was well mannered and prompt. He remained calm and collected, serving up a wonderful 3 course meal as requested.
justin fish (NSW)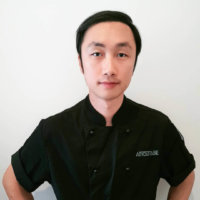 Caleb Song
Superb foodVery nice man Excellent service from Adam Made my birthday celebration memorable Will use you again
Michael Chapman (NSW)